Today is a bit of a different blog, then my usual ramblings about the diet. Today is celebration of the best Valentine's gift ever, my niece. Miss Maddie has been a joy even before she was born because my brother and his wife were basically told they'd never have any more children after they had my nephew. She was a wonderful surprise. Derek, her brother, was given the task to choose the day of her birth as it was a c-section. He thought it over and chose today, as he felt it would be a fun unique day to celebrate a birthday, whether he had a brother or sister. My nephew is born 2 days before Christmas and always loved celebrating his birthday with Christmas.
Here she was at 1 1/2 yrs old, out at the farm having fun. As always she was attached to the hip of her brother. If I can find the photo of the two of them on the day she was born, I'll share it with you all. As he told me, "Bev, I waited 7yrs for my sister to arrive, I am thankful every day for her." He was 14 when he told me this, far wiser than his age.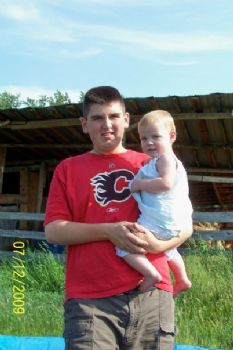 It took no time at all for her to be the ruler of the men in her life. When my brother and Dad worked on the van, one summer, she asked me to pull up her chair. I got her all settled in and she stayed there, watching them work. Our little Miss Mechanic.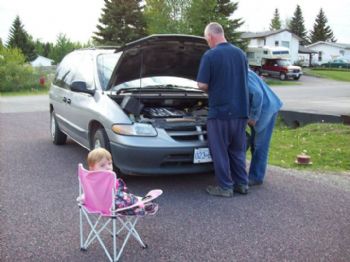 She's no wimp, that's for sure. Her father and brother have taught her "karate" moves, wrestling moves and how to beat up someone if they try to take her away. Sometimes when she plays with me, she forgets I'm not brother and my goodness, she is strong. I think this picture demonstrates this well.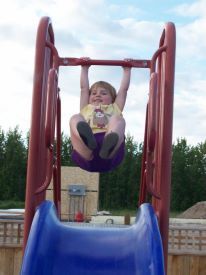 Once again, a photo of my niece and nephew on her 4th birthday - he was 18yrs old.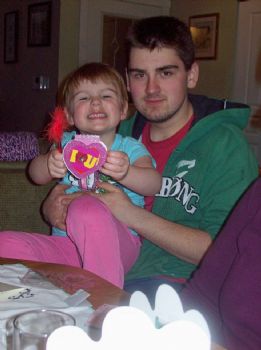 Christmas 2012 - here is Miss Madison proudly showing off her Beanie Babies that her great-aunt bought for her. She is really growing up into a fine girl, that's for sure. She even has the town wrapped around her fingers. My brother cannot leave the bank without a balloon becasue the clerks state that he needs to take it to his daughter. She walks into a business and everyone talks to her. She is so tight with her brother that many people have commented how he's such a good Dad. He finds it insulting, as he's so proud to be big brother and it makes me laugh. It does though show how much time he spends with her and how close they are.
-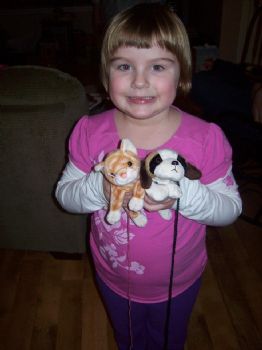 So today is her 5th birthday and she is pumped, she called me last night to remind me that she is turning 5. I called her this morning and when I asked what is she planning to do on her day, she replied "Bug Flower all day." Here is a recent one taken this Nov, of her and her dog Flower.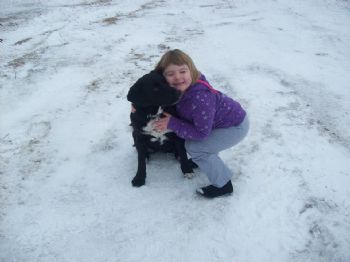 Now how can I complain, she is the BEST Valentine's gift EVER!!!