so THAT is what I will look like at goal!
Thursday, February 14, 2013
I didn't like my little computer generated, virtual cartoon goal pic of myself. I went online and found a better simulator and may I just say I was shocked at what I saw. When I was 272 lbs, I picked an arbutrary goal weight of 180 lbs. As I lost weight, I told myself that I just needed to get to Onederland and then reaccess. After seeing these pics, I have NO DESIRE to be 180 lbs!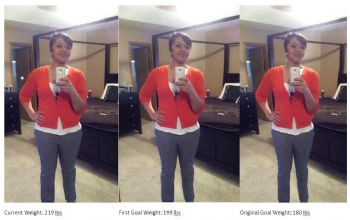 Me Now: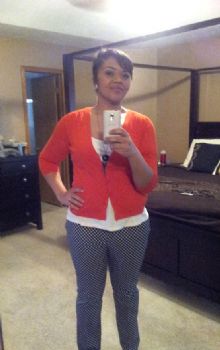 Me at 199:
Me at 180: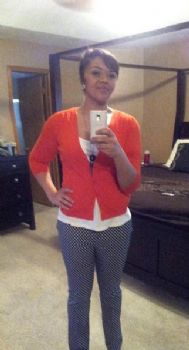 As you can see, I look SICKLY at 180 lbs. Absolutely unattractive in my eyes. For me, 180 sounds like it is still a good amount of weight for a woman but I never really considered my height and stature. I am 5'9 1/2 and I have a pretty athletic build. I know this is just a simulation but looking at that pic makes me want to eat a donut! Suprisingly though, the second pic is of me losing 20 more lbs and there isn't much of a difference. I guess I will have to wait to see when I get there.