Thursday, February 14, 2013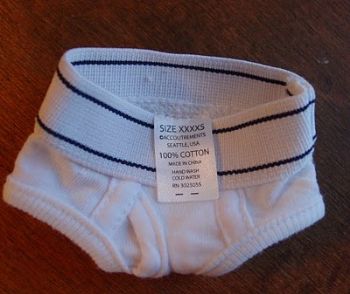 Those of you who thought I was joking about the Squirrel Underpants yesterday ... I wasn't. They are a REAL product. Here's the website:
www.squirrelunderpants.c
om/
I was also informed by a SparkFriend that she saw some Girl Squirrel Underpants for sale in Austin last weekend. They were pink!

I bet the viewers of a British program called The Great British Bake Off wished a certain squirrel had been wearing underpants. During the broadcast of the program last fall, a squirrel scampered up to the camera and displayed this: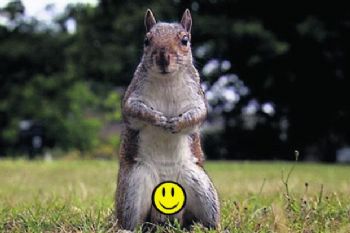 Yes, a squirrel with very large ... er ... um ... "nuts" ... was shown on British television, shocking the nation.

Truth IS stranger than fiction.