Thursday, February 14, 2013
So I'm going great guns at the moment on Jenny Craig. I could no doubt do better but woohoo 1.25 lbs is amazing and I was expecting to hit the plateau this week as I normally do around this time.
I'm actually happy to go slow and steady and be consistent.
So total loss including my last "batch" and mini-target is 21.5 lbs in total. I have now lost another half stone (7 lbs) and that means I can get my bead. I have chosen a cat one this time.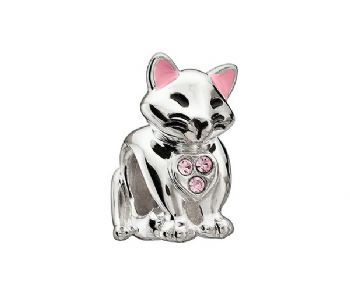 So bead no. 3 is sorted and so to bead no. 4 hehe! Must get a purple glass one I think but who knows.
Archery is going well - loving it.
Also loving Step to the Beat (Walk it Out in the US) for the Wii. Great fun.
Even started doing hand weights :O
So all is going well for me at last and I could not be happier.