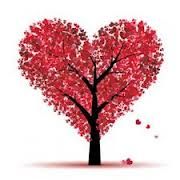 Dear Self,
Today is Valentine's Day. Since you are the most important person in my life, I wanted to write you a letter. Thank you for always sending guidance via our thoughts, feelings, and sensations. I know you speak truth in love and honor of our greatest purpose.
I respect you because, as we are truly one, you have my best intentions in mind and at heart. You know that I will not find happiness, self-worth, or connectedness in outside circumstances. Those are the benefits of the inside job that we work together.
What I love most about you is that you consistently encourage me to perceive life with love and trust God completely. It is this certainty that affords me to approach life not with fear or anxiety, but rather with patience, wonder, and gratitude.
I know sometimes I can be hard on you, forget to thank you for all you do, and even treat you poorly, but please know that I love you. I promise to become more aware of what you are showing me and I will listen closer as you put voice and feeling to my inner calling. Together we will intend willingness, release limiting false beliefs, align our energy with the Divine, practice forgiveness, and expect miracles. Yes, we will experience miracles!
Each time I drag you out of bed early for a workout, make you skip that second helping, or ask you to please get off the couch and get moving, know that I do it out of love. For I know that our body is a vessel gifted into our care by our Creator. It is perfect, beautiful, and strong. I want us to be around for a long time, and I want those years to be valuable and full of service. Together we will enjoy direction, energy, health, and vitality!
Each day I get to spend with you, living this life to the fullest, is a true gift. You are my one true love, and I will always respect and care for you.
Peace and Love,
Me