Last night I dreamed that I was describing to a friend my weight loss journey and why - thus far - I have been successful. While doing so, I had a bit of an epiphany about why the last 18 months have been less successful than my first 9 months. In the dream, I told my friend that the reason for my success, and in particular the reason I have stuck with this for so long, is twofold:
First, I made weight loss into my job. You don't need motivation to get your butt out of bed and go to work every morning - you simply have to do it, or you'll suffer the consequences. That's how I treat weight loss. Exercise is required. Eating well is required. Getting enough water and sleep is required. Required, not optional. Sure, I have a little more leeway - which I do take - on holidays and vacations, but for the most part, I need to be on my game, or I might lose this job. I don't want to lose this job. It's very important to me. Does it always treat me well? Do I always get paid according to my efforts? No, I don't, and that's very frustrating sometimes, but unlike a job, I can't quit and go somewhere else that'll treat me better. My body is my body, my only choice, and I must deal with its limitations and do my job anyway, or clock out and become unemployed. Unacceptable.
Second, I made weight loss the MOST IMPORTANT THING IN MY LIFE. Yes, that's right. MOST important. That's not to say I neglected my family or housework or anything, but top priority went to my health. Sometimes my poor sons had to suffer when we didn't go for ice cream or when I forced them to walk with me in the hot summer mornings, but it was good for them despite their moaning, so that's okay. :D I made health a priority, and I made it very clear to my (very supportive) family that it was a priority. And while my family didn't really suffer - it's great to have a husband who loves/makes all those desserts that you really can't stand - other things that had previously been important to me DID suffer. Biggest example: I went from being a well-known and respected book blogger reading/reviewing hundreds of books each year to dropping off the blogging radar almost completely. Book blogging had previously been high up on the MOST IMPORTANT list, and dropped off the list altogether.
Those two factors made my weight loss journey successful, and in talking about them in my dream, I had a lightbulb moment.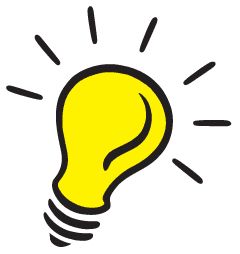 I got serious about my weight loss journey in 2011. For the first 9 months of the year, I did well. I lost 45 lbs in that time, and then I hit a wall. Ever since October 2011, my loss has slowed to a slow 1-2 lbs per month average. I've puzzled and puzzled over why, since I'm still doing all those things I'm supposed to do: eating in range, exercising consistently, getting in my water and sleep, etc etc. I've questioned everything from insomnia to wheat without any real answers. As of last night, I think I have my answer.
At the end of September 2011, I read The Night Circus by Erin Morgenstern. One of the things I gave up for my weight loss journey was writing. I wrote fiction pretty consistently before this, and didn't write at all in those first 9 months of the year. The Night Circus sparked my desire to write again, and suddenly, weight loss was no longer THE MOST IMPORTANT THING anymore. For the next five months, a particularly manuscript became THE MOST IMPORTANT THING. Sure, I kept going through the motions of eating right and exercising, but my focus was not on weight loss anymore. And since then, weight loss has never been the sole top priority again. Important, yes, but sharing importance with other things.
Why does that make a difference? Well, because like with any job, if you're not giving it your all, it's easy to learn where shortcuts won't really hurt. It's easy for someone like me to find the most efficient way to get the job done without any inconvenience to oneself. It's easy to be less disciplined.
Example: In my first 9 months on this job, I had a rule: if, at the end of the day, I did well with my eating, I could have a Dove Promise as a reward. It was a daily motivator to eat well, and a way to never deprive myself of chocolate, which would derail my efforts quickly. It worked so well that after a few months, I didn't really even want the chocolate on many nights, and skipped it. I was *thisclose* to breaking a chocolate addiction. Later, after weight loss was no longer THE priority, I started pulling out my Dove Promise in the middle of the day. It became a daily treat, regardless of my food choices that day. Then later, I had more than one a day, sometimes 4-5 of them. Recently, I've been eating them with almonds (12 almonds to a Dove). I also have cocoa in my morning yogurt, and chocolate protein shakes, and...it's been a LONG time since chocolate was my daily reward and motivator. And this is only ONE example of how things have changed.
Am I still eating in range, at a calorie deficit, and following all the nutritional guidelines? You bet! I am following the letter of the law, but perhaps not the SPIRIT of the law, and that makes a huge difference. Have I continued to lose weight? Yeah. Slowly, but I have - like I said, I am still eating well, exercising, and doing all the things I'm supposed to do. I'm just a bit more relaxed when it comes to doing them, not 99% perfect anymore.
And frankly, on the edge of a healthy weight and with only 15-20 lbs to goal, I think I will keep it this way (except with perhaps less chocolate!!). I've been frustrated with how slow this has been, but I think now I'll be thankful for my 2-lb monthly losses when I get them, and glad that I'm either losing or maintaining while eating the same way I will eat for the rest of my life. Maybe I started transitioning into maintenance a bit early, but at least I've had a lot of practice. Now I know that maintenance will be every bit as successful as my weight loss journey has been. :)