Hey, SP. Things have been quite busy. Grad classes started and I have to be out of my apartment by the end of this month. My sister had her second baby yesterday (a girl). Things have been going well with school and with life in general. Exercise hasn't been as much as it was before, but food is going very well. I am doing Tosca Reno's Eat Clean Diet (this is my first week). I was already doing a lot of things, like not eating white flour, but there were some things I needed to learn. I didn't know I was eating so many things that had added sugar. Monday I didn't plan enough and was in desperate need of food by the time I got home in the evening. Tuesday I have grad classes and am out of the house from 5:30 AM until 9:00 PM. I made sure that I planned better and it went great! You are supposed to eat every 3 hours and have 5-6 small meals total. Here is what my day looked like...
Meal 1
Tosca Reno No Bake Energy Bar (raw honey, PB2, almond butter, oats, vanilla protein powder, raisins, and slivered almonds). Quite tasty!
Meal 2
Plain chobani greek yogurt with raw honey, oats, and raisins
Meal 3
Frittata (chicken, spinach, quinoa, and powdered egg whites)
Meal 4
Banana with almond butter, raw honey, and unsweetened cocoa dip
Meal 5
Strawberries and a hard boiled egg
Meal 6 (optional if you are still hungry. I chose this meal because it was one of my longer days and I still had some calories left)
Goya pink beans and quinoa
The day's worth of food took a half hour in the morning to prepare, measure, weigh, and pack. I was very content all day. I have also lost 1.4 lbs after doing this for a few days. I definitely feel like what I am putting into my body is much better and I feel well fueled.
Here are some random pictures.
Tosca Reno cookbook and Tosca Reno eat clean diet: stripped (losing the last 10 lbs)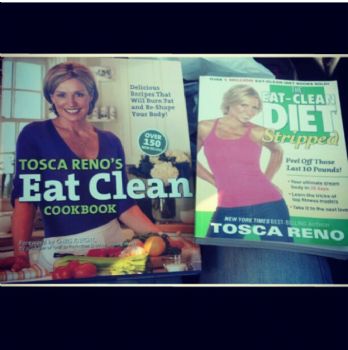 Stomach comparison shot.... 6.5 weeks left of the 12 week challenge.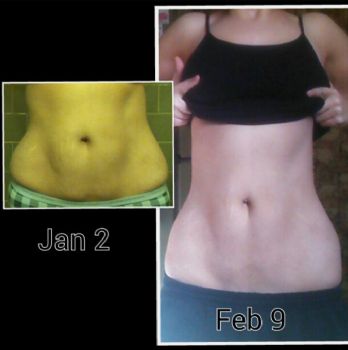 What I wore to an engagement party on the 2nd.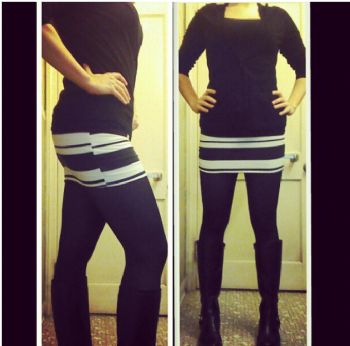 Trying to wear more accessories (think this was around the 6th).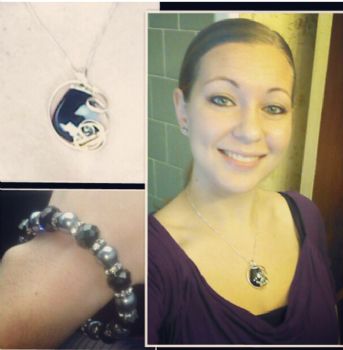 The only other thing that has shaken life up a bit was that Monday I got the news that my student teacher from last year was killed in a car accident that morning. On his way to teaching in a nearby county his car went over the line (possibly due to ice), he was hit by a school bus, car burst into flames, and he died on the scene. He was 23 years old and was a first year math teacher. It has been sad having to break the news to my students from last year. They have been very supportive and it is evident that even only having him with us for a short few months that he made a huge impact. It is hard though dealing with the flow of former students in my room constantly asking about the accident and wanting to talk about it. I am glad that they care so passionately about him, but it is also hard being the bad news liaison and having the responsibility of that role for my entire school. I can't imagine how his parents, siblings, and students must feel. We haven't heard yet when services are going to be, but it is going to be very emotional. I sat out of Zumba on monday because of what happened, but I am trying not to let emotions impact my eating. So far so good. Life can be a difficult journey, but it just reminds us to value everyday and enjoy everything we do.