I decided to take a stroll to my favourite local park, in bright sunshine and a bitterly cold breeze this morning. Before long I was wishing my gloves weren't in my other coats pocket, and wouldn't have said no to wearing one of Chicchantals woolly hats!
It would cut your ears right off your head!
So best foot forward, I strode out briskly trying to warm up. My part of outer London was built mostly in the 1930's, and can be quite pretty in parts, in fact, many of the houses still have their original art deco front doors.
And windows.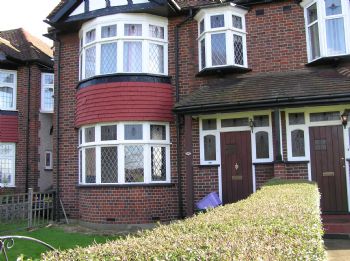 Of which I'm highly jealous.
At the park, nothing much has changed from last visit, but these two pink footed geese are coming into their breeding plumage, and are an obvious pair.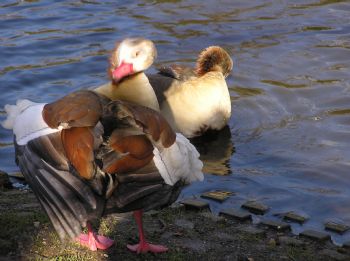 The lake looks serene in the winter sunshine,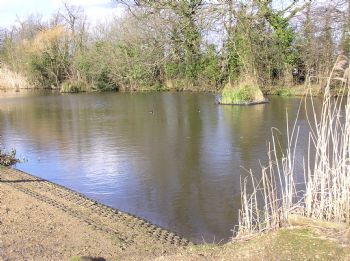 but on the water coots are finding partners, an enterprising moorhen is attempting to start nest building, and then I found a new visitor from last time. A tufted duck!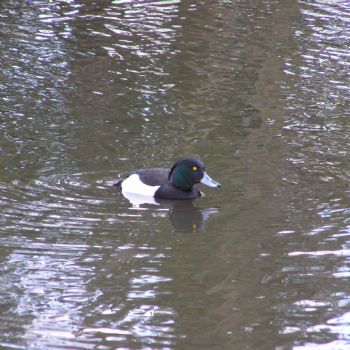 So there I am, sneaking along the bank after it, trying to get a picture without the reeds, which my camera insists on focusing on instead of the duck. As soon as I have it lined up, of course it dives! All this time, right in front of me, nearly at my feet are a line of Mallard ducks, reminding me for all the world, of a line of small children in class. Arms folded, chests stuck out, 'me teacher, choose me'
I had no time for them today, and no food, so they went disappointed.
In case anyone had forgotten, it is still muddy! I'm expecting the North East Surrey water company to announce a drought, and call for a hosepipe ban, any day now!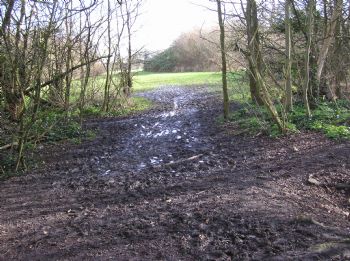 Further round I find another hint of spring. The first Blackthorn flowers are opening.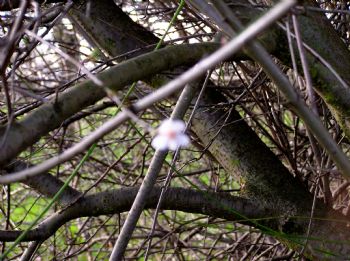 So despite the freezing wind, Spring is just around the corner. In the old calendar, the first day of spring is the first of February. It was called Imbolc. So Spring will soon be here.