Wednesday, February 13, 2013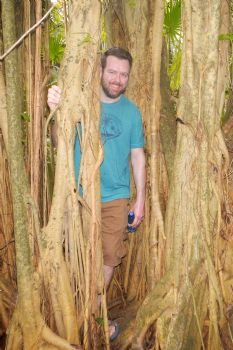 Today was our last day on Ambergris Cay. Got up and did a brief nature walk this morning - love the little rustic bridge in the picture above. It is always interesting to see different foliage and vegetation in tropical climates.
After that we headed out down the San Pedro beach for one last ride. Really enjoyed pedaling in the morning light!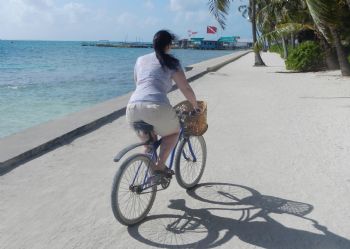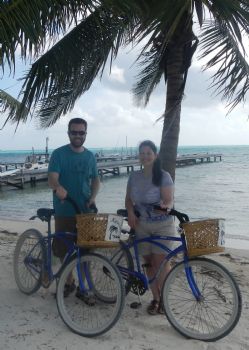 At 11:00am we boarded a Tropic Air flight back to Belize City - below is a view from the plane. Caribbean water is so calming...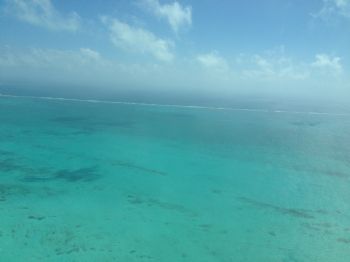 Picked up a rental car (Jeep Liberty) and drove an hour West to the Belize Zoo - forgive all the pics - I am an animal person and this was undoubtedly one of my favorite things from the trip so far: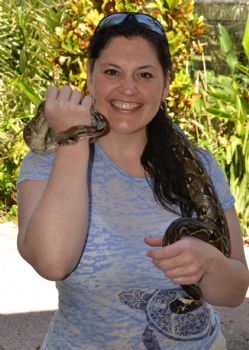 Boa Constrictor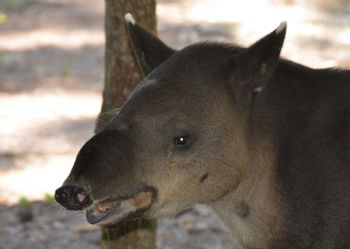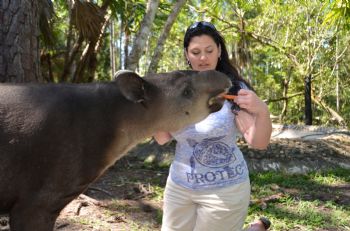 Tapir or "mountain cow" - national animal of Belize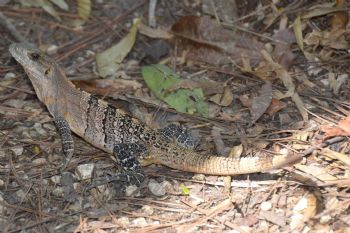 Random lizaard on the path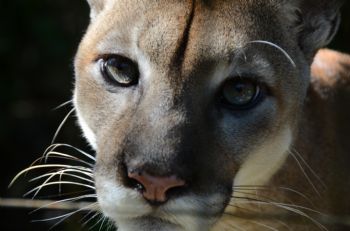 Puma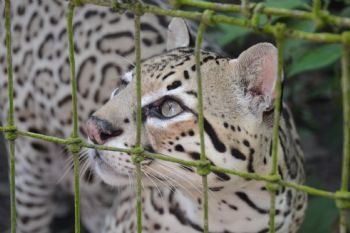 Ocelot named "Oli"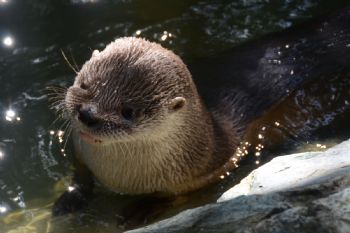 River Otter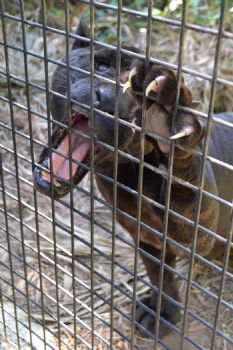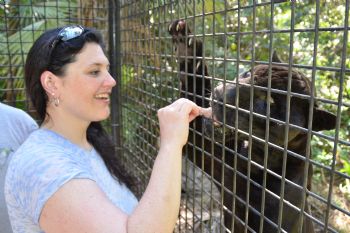 Feeding the South American Jaguar (with zookeeper permission)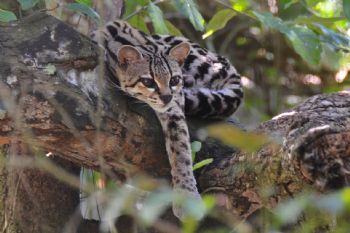 Margay chilling in a tree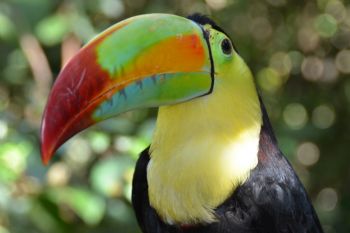 Colorful toucan!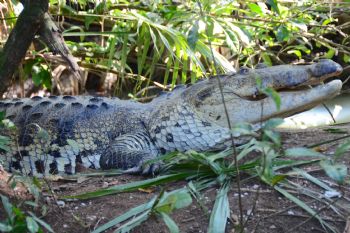 Freshwater Croccodile
Petting the Central American Jaguar "Junior"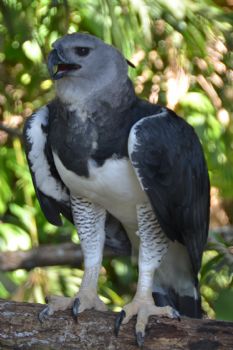 Harpy Eagle
Barn Owls
There were more animals - but those are the highlights. Interesting sidenote: all of the animals at the Belize Zoo are rescue animals or were born there. After that, we caught lunch and then drove for a few hours on bouncy dirt roads to our new hotel the Hidden Valley Inn in Mountain Pine Reserve. Got a small dinner followed by tea.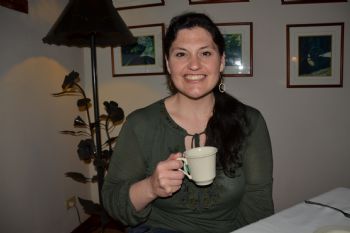 Tomorrow we are off to see Mayan ruins!