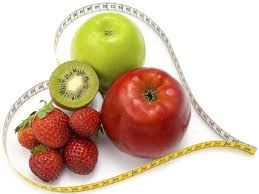 So far so good... This month has been mainly about getting my habits in check and getting an awesome start to the rest of my life. Like I have said before this year is my year to get moving and finally loose the weight. Its all about motivation, my laziness is one of my many down falls and has been all my life. So now its breaking through that nasty part of myself that has been holding me back from reaching my goals any feeling great.
Having said that... here is an update on how my month is going.
Weight:

When I wrote my first blog about the month of February at the beginning of the month I weighed in at 193.8

now after weighing myself over the weekend I am 192.2

That is a 1.6 pound weight loss, Yes!!!! So proud of myself. I only have another 1.4 pounds to reach my goal and be 190 by the end of the month. So with the weight I couldn't be happier.
Exercise:




Well.. this I am a little disappointed in myself with. I have been working out just not as much as I would like to. Instead of my 3days per week I said I wanted to do its more like 1 or 2 days, blah!!! So this week I am improving that factor so I can reach my goal.
If it wasn't for this fitbit I wouldn't think I am doing anything. I take around 3,500 - 5,500 steps per day which isn't bad at all. I would like to get that between 6,000- 7,000 next month. I mean its hard because I work at a very small office and I am at my desk most of the day. I do get up and move around as much as I can through out the day but pretty soon my boss is going to start questioning why I am walking back and forth through out the office

so increasing my exercise is a must. Tonight I plan on working out before I start making dinner and cleaning up the house... Just trying to keep moving and not stop until I drop.
Food habits and eating:



I will say my food habits have been getting better since I have been serious about getting to my goal weight. I am not snacking as much as I used to and if I do snack I try and keep it healthy or within the recommended portion size. Dinners have been much healthier and not having second helpings unless its the vegetables or fruit. I have been tracking just about everything I am eating. The weekends are my problem and then when I sit down to do Monday's meals I forget what I had over the weekend. So I am going to have to start doing it on my phone or writing it down so i can put it in the following day.
I have also been doing my research on healthy foods and what foods to try and stay away from or have in moderation. Its all going to take time to get the full hang of everything but I feel like I am taking the correct steps in the right direction.
So thats my updates for you as of now... stay tuned for the final February blog and March goals.