Fruit infused water! This may help get down those 8 glasses of water each day!!!
Tuesday, February 12, 2013
Fruit infused water
Submitted by: CARABY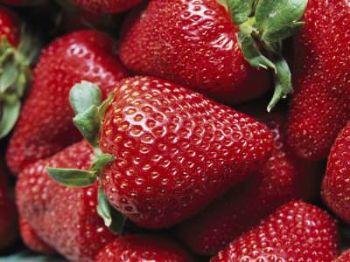 Introduction
I picked up this little trick at an upscale hotel I stayed at last year. It's delicious and helps make the transition from sweetened drinks to water so much easier. It tastes just like plain water until the fruity aftertaste hits you! Use any fruit that you want. I like strawberries.
Minutes to Prepare: 2
Number of Servings: 8
Ingredients
Fresh strawberries (or other fruit)
Filtered water
Directions
Drop some whole strawberries (stems and leaves removed) into a pitcher of water and refrigerate overnight. Keeps well in the refrigerator for several days.
Number of Servings: 8
Recipe submitted by SparkPeople user CARABY.