Tuesday, February 12, 2013
Spent the last 2 weeks in Oman & Dubai. We lived in Oman from 1999 to 2005 so it was good to revisit after 8 years & see the old places again. Some new building but nothing compared to the scale of Dubai. We took our old Muscat Road Runners vests with us & went for a run with the old club which is still going strong & even recognised a few faces.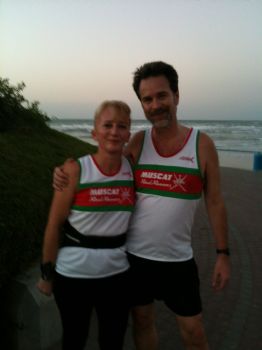 Despite a few runs along the Muscat coast & one great one around the purpose built 8 km running track around the Dubai Marina I am afraid that this trip cost me a couple of gained pounds which I shall now endeavour to lose again.....