Quote of the Day: "If you want to be happy, set a goal that commands your thoughts, liberates your energy, and inspires your hopes." (Andrew Carnegie)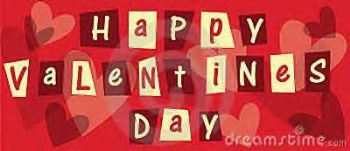 With Valentine's Day on days away, it's time to do something for yourself. We're always thinking of others especially at holidays, put yourself in there to. Here's a few ideas to treat yourself without the guilt in the morning. You have an idea post it in the comments.
1. Give yourself a manicure: pull out your favorite red or pink nail polish and paint those nails.
2. Bubble bath: I love taking a bubble bath with candles, soothing music and time to relax.
3. Drink a glass of wine: Give yourself a treat with a glass of red or white wine, you deserve it.
4. Watch your favorite movie: Put aside a couple of hours and watch your favorite movie.
5. Find a healthy dessert: There are many Spark recipes that are healthy, check them out and find one to make for dessert this week.
-*-*-*-*-*-*-*-*-*-*-*--*-*-
*-*-*-*-*-
Today I played hooky from work and took a personal day so that we could go to the Home and Garden show at our convention center downtown. I always like going there and especially during the weekday where there are less people there. There's no big projects that we want done, but it's still fun to go to and get all the free stuff; tons of pens, notebook pads, tape measures and lots and lots of recycled bags for groceries. I think I may have paid for about three or four bags at the most and have around 30, all from the Home and Garden show. I did get tons of walking in as well. It was a tease seeing all the flowers in bloom. Our weather has been super nice and sunny, but today Winter came to remind us, no snow it was just cold only 23 outside, brrrrrr.
The good thing is all the birthday goodies are out of the house, no more stuff. The bad news is that Valentine's Day is only a couple days away. On a positive vibe about it, I'm not much of a sweet person and can eat chocolate in moderation. I still have most of that candy that came in my stocking from my Mom at Christmas. I even have a chocolate Easter Bunny from last year, probably will never eat it. I really should use it in a hot cocoa recipe.
Valentine's Day is coming up and that means tradition in our family, Casa Bonita. Seriously, Google the place. It's almost a running joke in the state because the food is okay nothing great, but you're not there for the food it's the vibe of the place that brings people in. If you've ever seen the South Park episode when the boys are going there for Kyle's birthday and Cartman doesn't get invited. He finds a way and when they get there goes all crazy. The crazy things he does there is really there. My Dad started the tradition of taken his girls (me, my sister and Mom) there when I was in middle school and it has been tradition ever since. Last year we went somewhere else because of traffic (it's on the other side of the city, a good 40 minutes). I already talked to my Mom and it's on for this year. After all it is tradition.