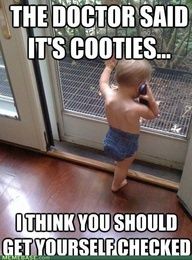 I think I over did my workout the other day. Hangs head in Shame.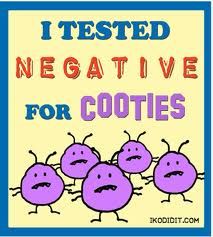 I thought I was all over my earlier episode in the week when WHAM, they attacked.
Or it could of been the Romantic Dinner out ???
Or Maybe the POTLUCK and I didn't Get LUCK???
Or possibly hitchhiked home after grocery shopping, I do push the cart. . .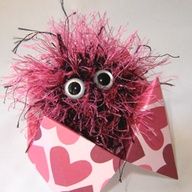 Just as I completed my 20,000 steps I ran into the bathroom. I did them as sparks through out the day.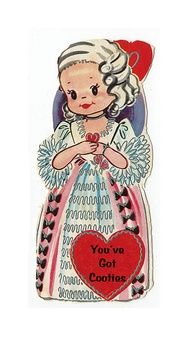 Even though I had been sick earlier in the week with the same bug, only my kitty believed me.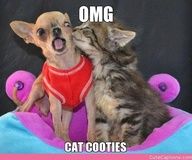 You know the rest of the story. It wasn't any fun. It's been 3 days and I still am having to take it easy. No stepping going on. My stomach is still upset at me.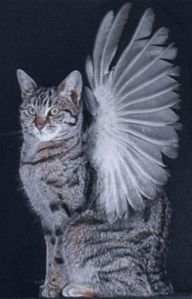 My Angel gave me lots of purring, healing kitty love and body warmth. She kept a close eye on me.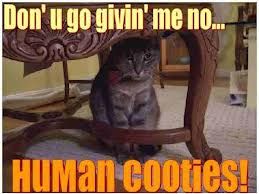 Maybe this will help.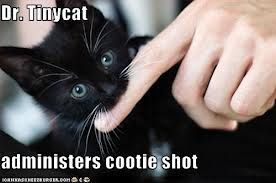 I am doing Better today with a smaller waist size and hip size. The scale moved for my favor.
I just have to remember not to overdo things as the Doc says. It takes time to rebuild the immune system after it being medically suppressed for so very long by injections and pills. Overdoing it slows down forward progress. It's so tempting to keep pushing, trying out my new legs.