Monday, February 11, 2013
Shortly after I arose this morning, I was settling down to some breakfast (bran cereal and fruit) and a cup of coffee. I happened to look out my window at my backyard/woods (which is absolutely buried in snow from this weekend's storm), and saw a beautiful sight - a family of deer visiting!
I've been watching wildlife - from deer to foxes to wild turkeys to black bears and so on - pass through or visit my property over and over through the years, and I never get tired of it. Since I love animals so much, it is always a blessing to me. This morning was no different.... what made it more special was that the deer lingered there for over half an hour!
Please join me in a look and enjoy!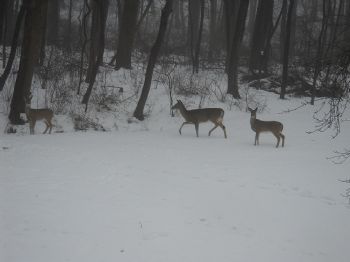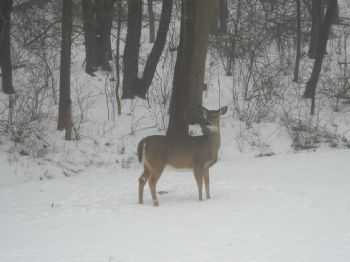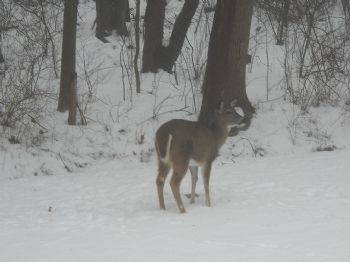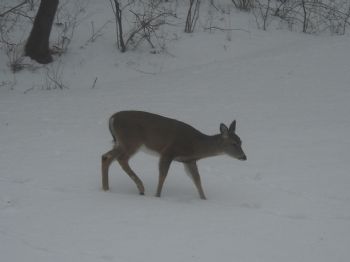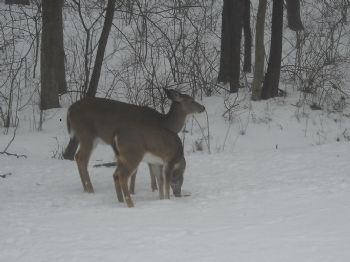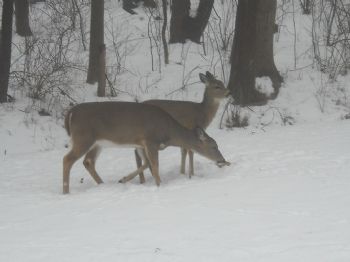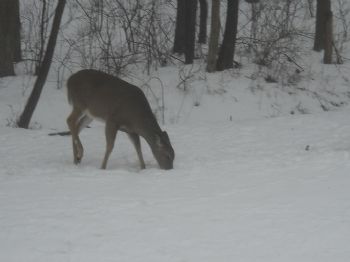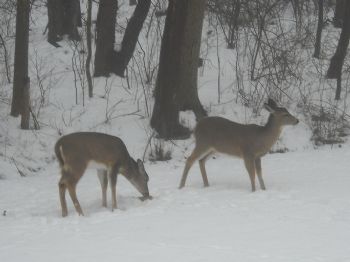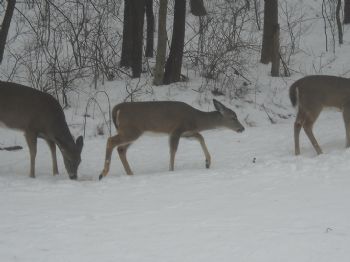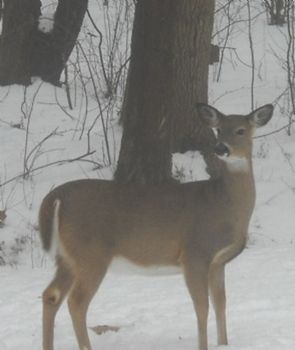 It was wonderfully quiet and peaceful, and I really felt like this view was a gift from God today.
In addition to this beautiful sight, I realized how much better my back was feeling today. There are still some things I have difficulty doing but I am progressing. I'm doing my physical therapy exercises and getting a smart balance of easy movement and rest, and I am coming along fine. Good and bad things come at all of us in this life; I'm grateful this one wasn't as bad as it could have been, and I'm grateful for my Heavenly Father's speedy healing!
Hope you enjoy the photos!
Be blessed!