Monday, February 11, 2013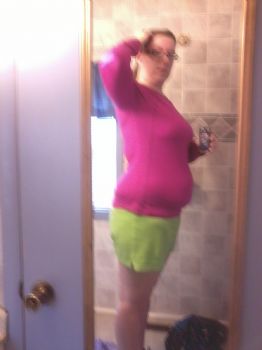 I gained 2 lbs over the weekend. It make sense, my weekend diet was pretty poor and I because I wasn't feeling all too well I didn't workout at all. I'm not going ot track my weight gain, instead I'm using it as a tool to help me. I think it would be okay for me not to work out on the weekends, however, that doesnt mean I have to eat poorly also.
Things to cut back on:
Bread
Pasta
Chocolate
Ice Cream
Cookies
I'm thinking about seeing if I can go a whole week without eating bread... it's a staple in this family's diet and the amount that we consume isn't healthy, the same with pasta. We love pasta but a large amount isn't that great for you, unless you're a runner then you need those carbs to help with energy. We have vanilla ice cream in the freezer, I'm not going to touch any more of it, the same with our chcolate sauce. No more chocolate milk for me this week... I'm not going to deny myself these things, I'll have chocolate milk once a week. nick is picking me up on the 15th and I'm making a red velvet cake for after our valentines day dinner, I'm going to limit myself to once slice and let his family eat the rest.