Monday, February 11, 2013
For those who asked, here's the new vehicle, a 2009 Hyundai Tucson, named Ida after the first three letters on my plate. (Accidentally cool nonvanity plates happen a lot in Florida.) Bill's 16-year-old truck has the plate 412NVM, which, if you pronounce it, says, "For one to envy him"--an ironic description of the truck at best, but very easy to remember.
The actual Tucson is in the garage right now, so I found this pic on the Internet. The difference is that my car has running boards. They serve no real useful purpose, but they look hot. Its color is ambiguous and likely to frustrate the color blind or cause arguments. Sometimes it looks silver-blue, but seconds later you'd swear that it's silver-green.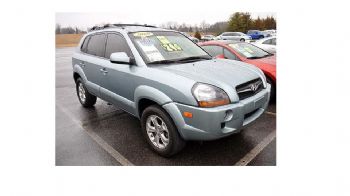 So here's my car in the flesh: