Monday, February 11, 2013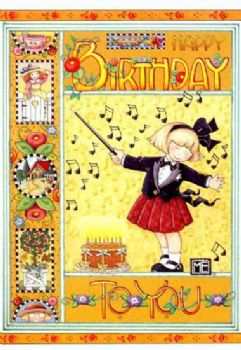 Above is just one of the many cards I received today from various sites I belong to Facebook, Spark People, Over the Hill (don't ya just love that name) and Poets for Integrity.
It's always nice to feel loved and certainly birthdays are no exception. I want to thank everyone for the goodies sent, messages on my pages and everything else that you have done. You mean the world to this 'old lady' of 53 years young.
Below are a few of my favorite birthday quotes.

"And in the end, it's not the years in your life that count. It's the life in your years." Abraham Lincoln (his birthday was yesterday)

"The old believe everything; the middle aged suspect everything: the young know everything." Oscar Wilde

"It takes a long time to grow young." Pablo Picasso

"Your birthday is a special time to celebrate the gift of 'you' to the world."

"Maturity has more to do with what types of experiences you've had, and what you've learned from them, and less to do with how many birthdays you've celebrated."

"May you live to be 100 and may the last voice you hear be mine." Frank Sinatra

"Hope your Birthday gently breezes into your life all the choicest of things and all that your heart holds dear."