Well, this feels like cheating merging these two blogs together like this, but I have truly had a difficult weekend and I am going to merge them for the sake of brevity (and my sanity) right now.
-- -- -- -- -- -- -- -- -- -- -- -- --
WUB, Week 3
Week 3 began with a bang, and I was going super strong until the end of the week when my body just started to give out. A challenge this week was to read up on overtraining, and boy... do I do it to myself. All the time. And this was no exception.
So, I didn't make my 285 minute goal this week but stopped at 210. I have taken the last four days off of exercise (yeah, I was averaging 70 minutes a day there at the beginning of the week. Oy! No wonder my bones and joints were hurting). But, I'm chomping at the bit and ready to be back at it tomorrow. :) This week, I'm going to tone down my goal just a bit - 200 minutes instead of nearly 300 - and perhaps consider allowing two days off instead of only one. Overall, though, I'm still pleased with my fitness momentum this week.
Diet needs some tuning, however. I hope to be able to focus on that more this week. I'm ashamed to tell you how many cookies I ate yesterday. :( I'm also not tracking, but that's more a problem of how little time I have for myself. I need to work harder at finding the time, though.
Let's recap on this week's goals and see how I did:
1) Keep getting 10 cups of water every day. Try to make all days.
6 out of 7 days. Yay!
2) Keep taking the stairs everyday.
5 out of 7 :|
3) Do stair running at least once this week. For real, this time. ;)
Ack! Still didn't do!
4) Take 15 minutes at bed time to relax by reading, resting, etc. This is REALLY important.
Yes, reading before bed. Yay me.
5) Get at least 6.5 hours of sleep each night this week, also REALLY important.
MUCH better this week. 3 out of 5 weekdays I got nearly 8 hours each night! Wowsers!
For Week 4, the goals are the same. Remember, 5 simple goals to keep doing until I finally, once-and-for-all have them down pat.
-- -- -- -- -- -- -- -- -- -- -- -- --
Visual Motivation Challenge
One of our weekly challenges was to create a visual motivator that we can view daily. I decided to make a slideshow, and I will keep the file on my desktop labeled in all caps WATCH ME TODAY! I will begin my day with the slideshow to remind me of why I'm doing this. Also, I use Goal Worksheets for projects I'm working on, and I will fill one out for my weight loss goals, too.
I had wanted to make a link to my slideshow that you guys could view, but that doesn't seem to be working out for me. :(
So, I will put up snapshots of my slideshow instead (sorry for the low resolution):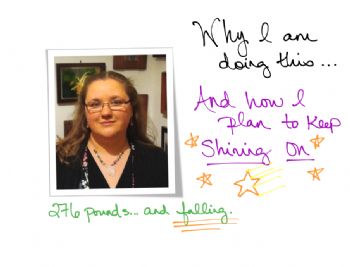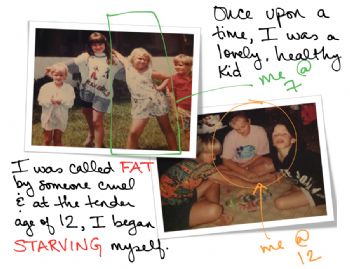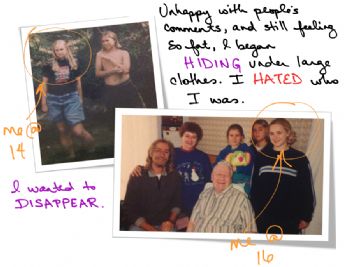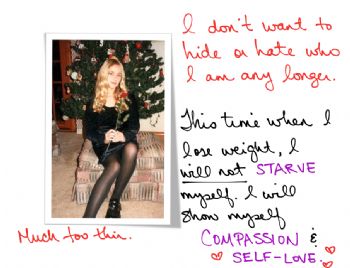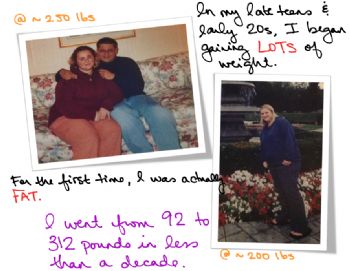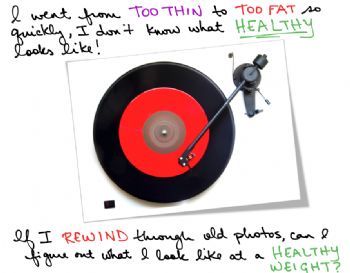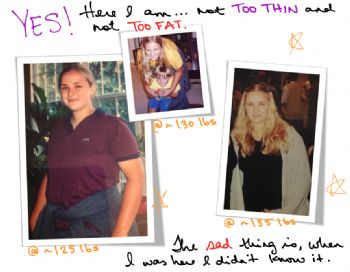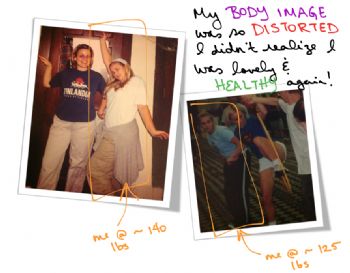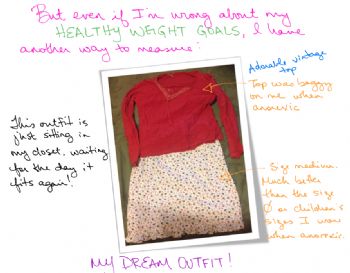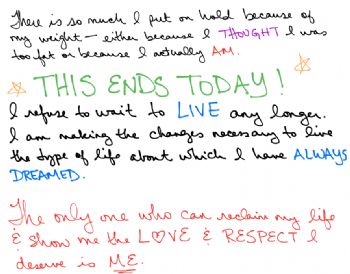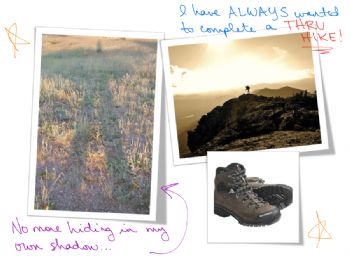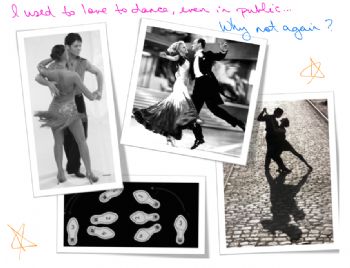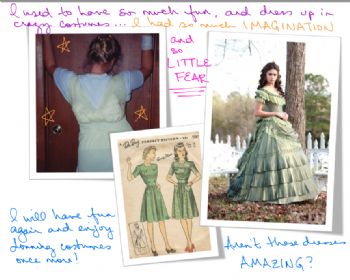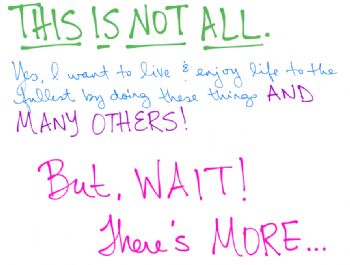 Finally, although I didn't get to it yet, I will be updating my Langau to Vienna virtual journey very soon. Sneak peak: I'm over a third of the way there!!