I'm a data guy.
Facts, figures, numbers - all of it interests me.
Because knowledge is power.
I capture information such as my weight.
What I eat.
My workouts.
How my food tracking and exercising is going.
And I know that correct interpretation of that data - those pieces of reality - is vital.
There is always the opportunity to let a misinterpretation of that data allow unhealthy beliefs and attitudes creep into my life.
I absolutely Absolutely ABSOLUTELY KNOW that my BELIEFS and ATTITUDES affect and effect my thoughts, emotions and behaviors.
Because I know that it is easy to let one's beliefs and attitudes misinterpret reality, twist it and blow it out of proportion, and ultimately sabotage attempts to lose weight, get fit and become healthier.
I am fortunate that I am not one who has suffered from anxiety or depression and I BENEFIT from being able to clearly separate what I believe about an event (such as an individual scale reading) and that event itself.
I benefit from my mindset.
My MINDSET.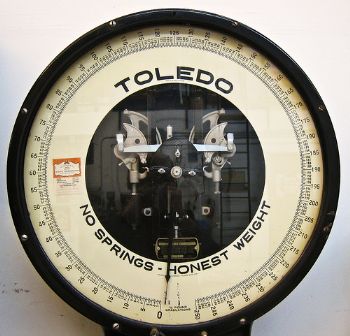 By working on my core beliefs which includes beliefs about me personally and about what is possible, I create this multiplier effect in my life.
Because it is MORE than just creating a caloric deficit.
A caloric deficit is a NECESSARY component.
But is isn't SUFFICIENT.
Because anyone - ANYONE - can create a caloric deficit.
I've done that LOTS of times.
Whether you are following a reasonable diet (and let's be CLEAR here - I'm using the word "diet" in the sense of "the food that I eat", not meaning any particular book diet or plan) that brings about a caloric deficit OR you are doing something unwise (yeah, feel free to defend it but it isn't a reasonable course of action) like doing a"detoxifying juice cleanse"...
You can create a caloric deficit.
But that's not enough.
Creating a caloric deficit is necessary to lose weight but if the MINDSET isn't right, well you're going to have a difficult time losing weight and more importantly SUSTAINING any weight loss.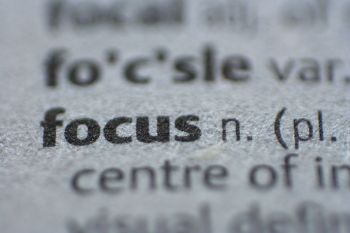 So my goal every day - EVERY DAY - is to focus on my MINDSET.
Focus on my core beliefs.
Focus on my attitudes.
Focus on my thoughts.
Focus on what matters.
That mindset focus is what makes the difference.
How's YOUR mindset?
I hope it is strong.
Do you know you that YOU are strong?
THAT needs to be one of your core beliefs.
Do you know that you CAN lose weight, get fit and become healthier?
THAT needs to be your attitude.
Do you think that it is possible to change?
Do you think that it takes time and commitment?
Do you think that you can overcome minor setbacks?
Do you think that you can persevere - NO, not just persevere but thrive and succeed?
THOSE need to be your thoughts.
Do you know what matters?
It's IMPERATIVE that you do.
One thing is your health.
Mindset.
Cultivate a strong, focused mindset.
It will help you succeed with your weight loss efforts.
But more importantly, it will help you succeed in life.
You can do this.
You are strong.
Strong enough.
Much stronger than you may think.
Make it a great day!
Matt
[Photos used under Creative Commons license. Thanks to
www.flickr.com/photos/ge
nbug/
,
www.flickr.com/photos/ed
rost88/
and
www.flickr.com/photos/ih
tatho/
for the use of these images!]