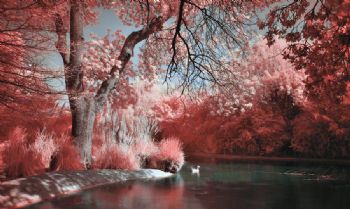 I have added Visalus to my daily program. I have been having a difficult time lately. I seem to be hungry a lot more ~ and a lot sooner than I should be, between meals. It is causing me a lot of problems. Especially after supper. As a result, I've been eating at the high end of my calorie allotment ALL the time. I haven't lost any recent weight, either.
I've tried everything I can think of ~ more protein, more water, more coffee and tea, eating snacks between meals. Not much seems to be working. Unfortunately. :(
My niece came over last week and started singing me the praises of Body by Vi and how much a person can loose, etc. etc. I tasted the powder mixed with milk ~ and it is fabulous! It truly DOES taste like cake mix batter. So, I've purchased 3 months supply. BUT ~ I told Angela, I am doing it MY way. The Spark People way. There is NO way that I am going on another diet plan. Going on a liquid diet isn't going to teach me one thing about eating properly. Sooo ~
MY plan is this ~ since I have a hard time eating breakfast, anyway, I will have a shake mixed with lots of fruit at breakfast time. I will eat my lunch and dinner, as I should. When evening comes, if I can do without a shake and just have a snack, great ~ but, if I can't, I will have another Vi shake, again mixed with freggies. Those evening shakes have already saved my bacon the last 2 nights. I have had an evening shake, which does contain lots of vitamins, both evenings and it has stopped me from eating the whole cupboard full of food. For the week prior, I had eaten one thing after another, in the evenings, until all my calories were used ~ I even knew to save calories because that was going to happen. When I have a protein shake, it doesn't happen ~ or hasn't so far. So far, so good. :)
I'm at the point of doing 'anything' in order to make my diet work ~ and continue to lose weight. If a shake works at 'some point' during the day ~ I'm going to have it. If I don't need it, I won't have it. I will deal with this problem one meal at a time. I've been doing more exercise, as well ~ but still no recent weight loss. I'm hoping this 'addition' to my program will help that problem. At some point, this ravenous hunger has got to go away.