NOTE: Even though some of the things I am about to discuss are 'heavy' this is a 'positive' journey in starting anew. I see great posibilities ahead due to things I've learned and insights I've had on new paths to follow.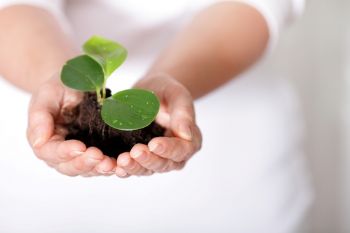 ~*~:. .:~*~:. .:~*~:~ Beginning Anew ~:~*~:. .:~*~:. .:~*~
I have been on this 'diet roller-coaster' since November 1999, when I was diagnosed with Congestive Heart Failure and Secondary Pulmonary Hypertension, as well as 3 leaking valves, heart block, a-fib, paroxysmal atrial tachycardia, and full-blown cardiomyopathy. Initially I wasn't given long to live, but I'm a really tenacious and stubborn person.

After being given 'a death sentence' in November of 1999 I still didn't get on 'the diet plan' right away, though I did get on one hour a day of intense-level aerobic exercise. (NOTE: The exercise was ordered by my doctor. It was the hardest thing I ever had done in my life considering the condition I was in, but it was imperative to life.) Most of the time I was just ever-loving angry at my impending death, and I needed the intense exercise each day just to deal with the anger, and for some hope of staying alive. Finally about Febuary of 2000 I also got on 'the diet plan' and (very slowly) lost 55 pounds. By May 1 of 2004 I was down to 131 pounds. Then stress and hopelessness from abuse made me give up and turn back to stress eating. And, also - though I didn't understand at the time what was causing it - I was really sick of being 'cold to the core' for hours after every healthy meal.
From May 2004 to the present (almost 9 years) I have dieted/binged (and weight cycled) myself to gradually regaining all but 2 of the 55 pounds I lost. SAD… This time; even during times I can't seem to lose weight, my utmost goal is to keep from gaining.
But, it wasn't (just) stress that turned me back to regaining my weight. I have a (really serious) addiction to sugar, and also I have finally determined I am "allergic to healthy eating". Yep, actually allergic! Every time I eat healthy I start having extreme chills / cold to the core, for several hours after each meal. I really do want to eat healthy and lose weight, but losing weight is hard enough without literally feeling like 'ya have the flu when eating healthy. Finally I realized that it is my allergy to aspirin that is causing the problem. Lots of the healthiest foods are high in (salicylates) which is the ingredient in aspirin. So, even though sugar seriously effects my moods and brings on depression, that effect isn't nearly as horrid as the effect healthy foods caused me. So in comparison, it felt REALLY good to stop eating healthy and return to sugar. But, to me there is no half-way with sugar. The more I eat the more I want; and the more I eat the more depressed I get; and the more depressed I get the more I want of it. A really vicious cycle. To say nothing of what it does to my weight.
So, for the last couple of months I have given up pretty much on eating healthy, since I didn't know WHAT I could eat without feeling sick as a dog. I have been doing some experimenting though to see what healthy foods I could eat without getting sick (cause I really do want to find a way of eating that I can lose weight on without feeling sick).
More than likely I will be able to accomplish that through a combination of truly healthy foods and (Standard American Diet) foods. There are healthy foods that are lower in (salicylates) that I can concentrate on, and experiment adding small amounts of the foods higher in (salicylates); kind of do a desensitization to them, or find my limit where I can eat some of them but stop adding when I find a level of too many symptoms. Most likely I will have to seriously restrict a lot of the berries, fruits, sweet potatoes and such (foods that are highest in calculates) (my most favorite foods). But, I think that with a little trial and error I can find a way to eat that will give me health and weight loss.
At this point I am starting anew. I no longer believe that diets work. Diets lead to deprivation mentality, or the on/off mentality. Diets lead to bingeing. Bingeing leads to negative feelings about oneself that leads to more bingeing. I believe only permanent life-style changes work. So, my goal is to (gradually) change my lifestyle.
~~ My goal is to seriously cut my sugar intake, and perhaps in time to virtually eliminate it from my life.
:~*~:. .:~*~:. .:~*~:. .:~*~:. .:~*~:. .:~*~:.:~*~:. .:~*~:. .:~*~:.:~*~:. .:~*~:.:~*~:
I virtually eliminated sugar from my diet from June 1969 - Feb 1973 - almost 4 years - and didn't miss it at all. Cause with no intake to speak of I wasn't 'triggered' to crave the stuff. After the birth of my daughter - without any effort at all - by my 6 week checkup I was down to 113 pounds. All because of NO SUGAR. Without sugar in my diet this kind of weight loss would once again happen naturally if I eat the way I ate then (or a diet similar but with substitutions). The way I ate then was a diet of venison, home-grown chickens and eggs, raw milk, home-canned garden produce - (but very few fruits - without knowing it avoiding the salicytates). I did have bread and macaroni, canned beans, occasionally cooked wheat cereal or oatmeal, and small amounts of cheese (the only processed foods I ate besides a dab of catsup or bottled dressing, or a canned soup.). And, every day at breakfast and noon I ate a small serving of fried potatotes. With that diet I never had the 'chills' or felt unwell. The only 'unpleasantness' of the diet was boredom, or actual distaste for the foods. When eating that way I felt really healthy and well, with lots of energy.
Meals then:
Breakfast: usually home-grown eggs with wheat toast, real butter, home-made beet jelly, and usually cooked cereal, but on rare occasions bacon. If we wanted something more substantial to eat, usually instead of bacon we had more venison. (Geez, I hate venison!!!)
Lunch: usually venison with home-grown vegetables and home fried potatoes, OR a sandwich of wheat bread with salami and a slice of cheese, OR once in awhile lefsa with home-canned beet jelly. (Home-made beet jelly was the only 'sweet' we ever had, and I didn't make the jelly very sweet.) All lunches included raw unpasteurized milk.
Dinner: usually home-grown chicken or venison with garden vegetables, fried potatoes, and once or twice a week home canned peaches, pears, or plums. And raw milk. And, rarely goose (I hated goose). On rare occasion we had home butchered pig. Sometimes we had a hot dish of beans or macaroni with hamburger.
Before Bed: 1/2 Bologna sandwich on wheat bread.
So, a pretty basic spartin diet: higher in protein and fat, a fair amount of carbs, but not excessive in calories due to the very lean meats, and having almost no sugar at all.
:~*~:. .:~*~:. .:~*~:. .:~*~:. .:~*~:. .:~*~:.:~*~:. .:~*~:. .:~*~:.:~*~:. .:~*~:.:~*~:
~~ My goal is to gradually learn what foods make me feel good and help me lose weight.
~~ My goal is to write down in a ledger what I am eating at each meal, but not for the purpose of calorie counting; but solely to keep me conscious of what I'm eating. For me calorie counting is counter-productive and keeps me obsessed with food instead of focused on living a healthy productive life.
~~ My goal is to have a gradual change of lifestyle and mindset instead of focusing on dieting.
~~ My goal is to gradually increase my activity levels. If I'm sitting reading I want a great part of that sitting time to be on my exercise bike while I read.
~~ My goal is to do a minimum of 35 minutes of aerobic exercise at a time, a minimum of 5 days a week.
~~ My goal is to be more active around the house - cleaning it, and de-cluttering.
~~ My goal is to have activities and people in my life that add to the quality of my life, and increase the joy in my life.
It's all a (process). The process can go fast or slow; it doesn't matter a whole lot as long as it's a (forward) moving process, without great backslides.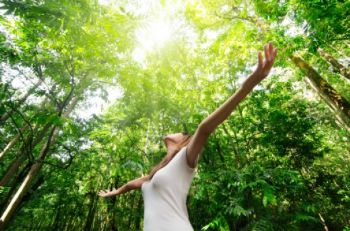 Embracing the life God gave me.