We begin this week with contrary Eagle, who warns that we may have given away our personal power. He says, "When you allow your self-worth to be determined by others, you set yourself up for failure. You will never be able to live up to the expectations and standards of others. There will always be some flaw, some shortcoming, some reason for people to reject you. And, when you internalize these negative messages, your ability to recognize your own self-worth is stripped away." Eagle tells me that in order to right this unbalanced medicine, we must make a daily practice of complete, unconditional self-love. Eagle says, "When you learn to love and accept yourself for the amazing, unique, powerful, Divine child of God that that you are, no one can take away your power. Your self-worth and self-esteem will then come from within. This is when you truly set yourself free."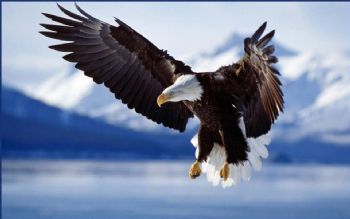 As we enter the middle of the week, we are joined by Squirrel, who tells me, "You are on the verge of a new phase of your life. Wonderful things are happening right now behind the scenes, and your dreams are just a moment away from manifesting. Make sure you are ready!" Squirrel continues, advising us that now is the time to prepare for the future we've been dreaming of. This could be a new relationship, starting a new job or business venture, the completion of a long-term project, or other dream or goal you have been working toward for some time. Whatever it is for you, make sure you have taken all the steps necessary to move forward confidently into this new future. This may mean letting go of things that don't serve you such as negative attitudes, fears, your old job, or excess "stuff" that is clogging the flow of energy in your life.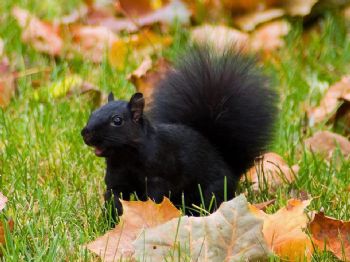 The end of the week brings contrary Salmon, who echoes Eagle's warning about giving away your personal power. He says, "Rushing headlong downstream may seem like the way to go, but don't be in such a hurry to get where you're going that you miss signs that it might be time to slow down!" Salmon continues, telling me that now is the time to pay attention to wise counsel and Divine guidance. Salmon says, "Listen to the advice of others, but don't feel obligated to do what others tell you. Don't allow yourself to get caught in the trap of following bad advice just so you don't hurt someone's feelings. To be sure that you are taking the right steps, sit with any advice you are given for a day or two and ask your angels for clear guidance to show you if this is the right path. You will know through repeated thoughts, ideas, inspiration or messages. Keep your eyes and ears open and you will be shown the way."