Sunday, February 10, 2013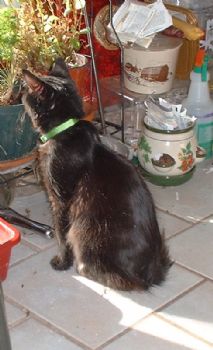 This morning Sherlock spent a long time watching the sun come up from my office. He is now sitting where Chess did across from my desk as I work.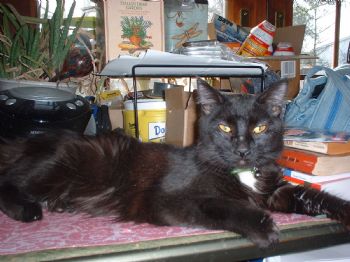 Sherlock is doing well. He had a good rest his first night. This morning I introduced him to my basement where the wood stove is since I was feeding the stove. He had a good time and enjoyed himself rolling on the cement floor and watching the fire. Chess enjoyed herself there as well. So I guess I can leave the door open to allow him to warm himself like I did Chess since he seems to have adjusted.