Sunday, February 10, 2013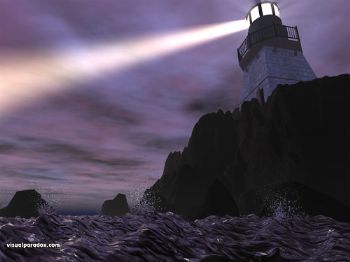 None of us ever truly know the impact we make on the world and others while we're in it. You may feel like a bit player in a big production, someone whose part could be filled by just about anyone. You're wrong. You may feel like you've never made a difference in the world. You have. Often we don't know how far our light has shone, or whose path we've illuminated. We tend to need to see the product of our efforts before we will believe we've created a result. But most of the time we never know who we've helped. Most of the time, we don't know how important we are in the world.
You have no way of knowing that the fight you broke up on the playground kept one little kid from turning into a bully. You don't realize that the girl you talked to at the doctor's office left her abusive boyfriend because of something you said. You'll never see that the old man you helped yesterday has a new lease on life today because he again believes that people are good. You don't know how the dominoes of your good deeds and kind acts have fallen. What matters is that each of us believe that we make a difference just by being here, that in more small ways than big, we matter, that we are each and every a light in the world for someone to see by.
Affirmation:
I do not exist so that I can matter, I matter because I exist.