Sunday, February 10, 2013
I sat unknowing in the bedroom, that my husband was thinking about the last of the clothes in the closet that he wanted me to try on. I saved clothes from 5 years ago when I was at my smallest size. These clothes are beautiful and they were my smallest sizes in adult life. Some of these clothes were ones I bought for a photo shoot to be marketed to People magazine after losing 187 lbs and 75 inches from 2005-2007, my 1st big weight loss. This was a major event in my life in which I proved to myself that my power was far greater than I gave myself credit for.
I hadn't tried on the last of the clothes in a long time and my husband came to me with the 3 bags. I tried every article of clothing on and could put them on. I have a little ways to go to have them fit well but I can at least get them on.
I have a photo from the shoot that was done professionally with a pink shirt and this has been a reference my husband and I use as motivation. I put the shirt on and it fit, the tears started to roll down my face. My husband embraced me and said he is so proud. He has been on my current journey with me for over 3 years and to see me make this progress is priceless to him. I can't begin to say how I felt after 5 years of waiting to finally be able to put these clothes on.
With 34.4 lbs left to lose, it is quite amazing that I am shapely enough to be able to put these clothes on. I am hoping this translates into reaching a smaller size than my previous weight loss. This would be an awesome reward for all the hard work I have done.
I have lost 118.6 to date and I can do more by way of fitness than my previous weight loss. I used to work out 8 hrs a week at a gym from 2006-2008. This time around I go for 4 hr walks and have participated in a Spartan Race of 7 km with 15 obstacles.
Improving my personals bests is a goal for me and I am proud to say that I am coming along just fine as I near the end of the weight loss.
What we can do to improve ourselves is far beyond what we might tell ourselves. We must remove the limits of our own minds, when we do, amazing results happen. We CAN do it!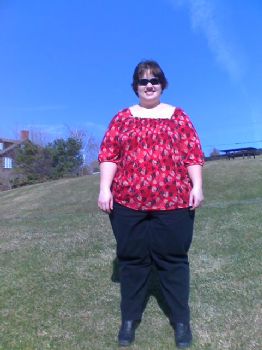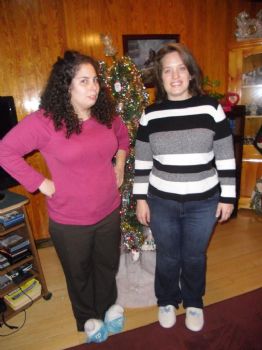 Me with my sister at Christmas, I am on the right.