Quote of the Day: "What I know is, is that if you do work that you love, and the work fulfills you, the rest will come." (Oprah Winfrey)
This morning I had to wake up early to make sure everything was ready and then get myself ready for my birthday dinner. I did it! We were able to even have a sit down breakfast too.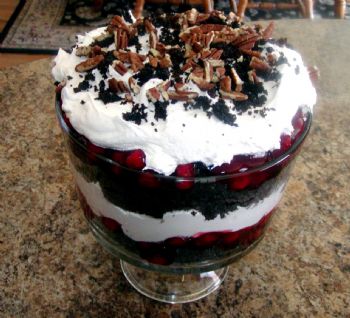 I made the cake yesterday and then put the whole black forest theme to it in a trifle bowl. I know it looks super bad for you, but wait you know me. So, the cake is the reduced sugar cake mix, the cool whip is sugar-free and the cherries are reduced sugar as well. Whoo-hoo for me! This time I did not mention that the dessert was sugar-free because of the complaining last time.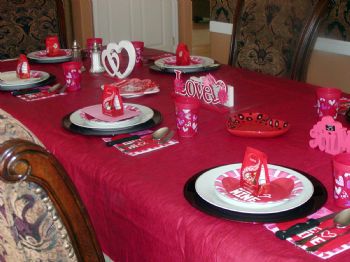 Also you could see by the decorations on the dining room table that it was a Valentine's Day theme because we celebrated that as well. I put some chocolates out on the candy dishes and yes sugar-free from Russell Stovers. Let's just say there are no chocolates left-over in the house.
The dinner, more like lunch was great, My family knows me so well because I got tons of gift cards from Sephora, Bed, Bath and Beyond and Dressbarn to name a few. Okay, the snow storm everyone was worried about. Around 3p.m. it started to snow very lightly and then it got heavy and everyone started freaking out that they had to get home before it got worse. By 4p.m. everyone left and guess what it had stopped and melted, the sun even came out. A dusting is all we got, but it had been so warm all day until then that nothing stuck to the ground. Crazy family, you gotta love them.
I do have a makeup look for you.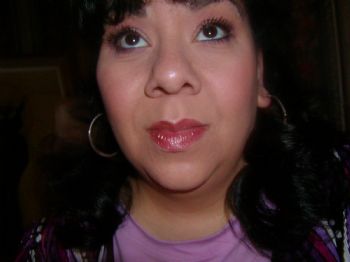 Also this picture of me looking up is showing you how my lashes look with the Benefit They're Real mascara. This is my favorite mascara EVER! I love the brush that comes with it and it separates the lashes and yes they look fake. I already have pretty long natural lashes to begin with and this gives it that look of fake lashes, AMAZING!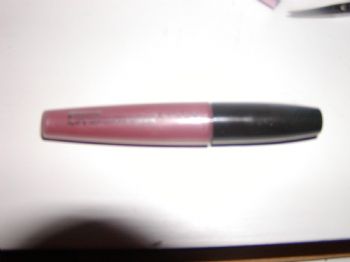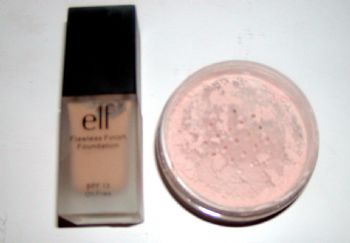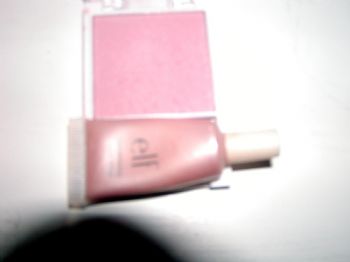 I went for a little subtle eye look using my e.l.f. eye enhancing eyeshadow palette for brown eyes. My lips are from Avon glazewear in #G205. For my foundation I used my e.l.f. flawless foundation in sand and the e.l.f. mineral booster in sheer to set my foundation. NI used e.l.f. blush in shy and the cream whipped in camilla for my highlight on my cheekbone.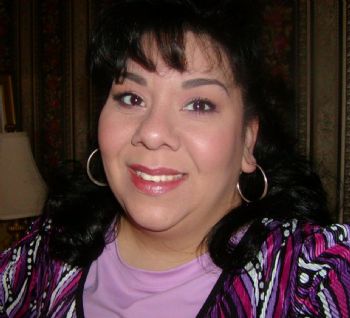 This is what it looks like. I really really liked how everything came out. I did my brows the other night with my new Too Faced Brown kit, love, love, it! I will have a tutorial review on the brow kit.