Saturday, February 09, 2013
I'm not sure where my motivation is lately. I've been eating terribly. And the only times I went to the gym were on Tuesday and Thursday for class this week. I need to recommit and do better than I am. I can't give up and I need to be stronger than my willpower, which sucks!
We've gotten about 2 feet of snow and it's finally stopped (from what I can see from the couch lol). Amazingly we did not lose power last night during the storm! My hubby did a great job shoveling and our landlord's son did a really wonderful job plowing. Our landlord usually does a pretty halfhearted job of it, but his kid did awesome! haha. We might actually go out later today and venture into town... we'll see. Joe's napping right now and I'm going to do some online couponing.
Chloe helped me bake cupcakes today, and I made homemade peanut butter buttercream icing. really yummy, but super sweet. The cupcakes came out pretty nicely though as I usually suck at cake baking (even though I love baking other stuff).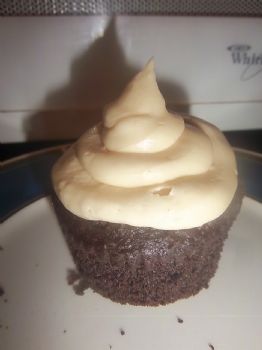 I've eaten a few smaller ones (we made a tray of minis and 1 and a half trays of full-sized cupcakes) and one larger one. Most of the mini ones I ate had no icing. BUT still... I'm done with them.
Ah well, I'm off. Spencer has ANOTHER cold and has been really lethargic and miserable. Hoping I don't catch it but in the meantime gotta take care of my little guy. No playing in the snow for him this weekend, that's for sure!