Saturday, February 09, 2013
i'm sure it's all over the news, but for those of us in boston, nemo hit hard starting yesterday. as a dog walker, we only cancel or close if our clients' owners cancel, so we had walks and playgroups in the morning but stayed home in the afternoon. and thank goodness - the snow started for us around 8am yesterday, and it's still going strong. we have several feet of snow already and it's still coming down hard. i took a few photos with my phone, in case anyone is curious... :)
this is last night...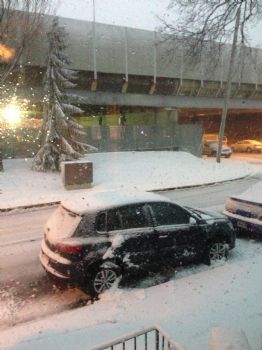 later that same night...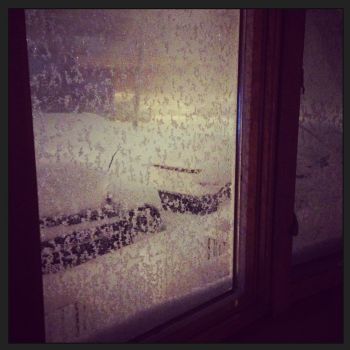 and this morning - my SUV is still in there somewhere.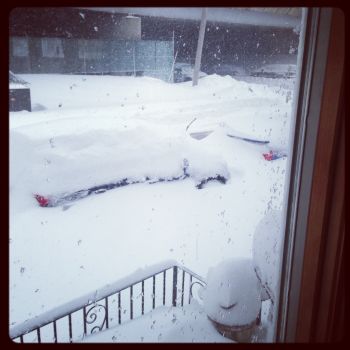 we are literally snowed in - this is our front door.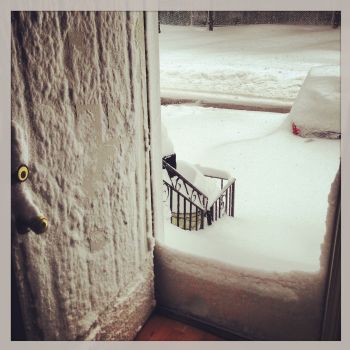 this photo shows a little more of our street.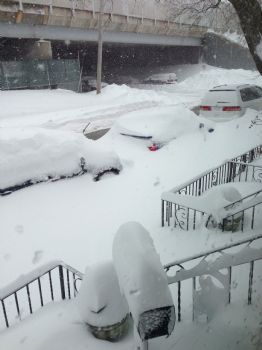 and here's my husband and dog playing in the snow in our backyard :)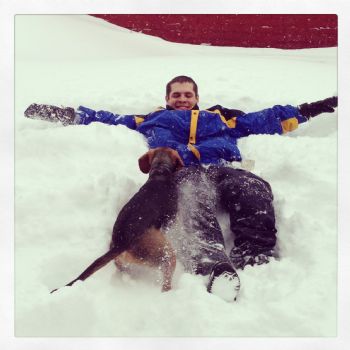 hope everyone is safe and warm in this ridiculous storm!