Saturday, February 09, 2013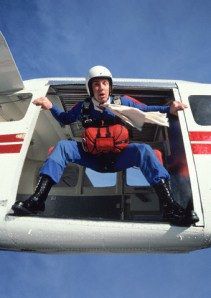 Imagine a fear-full person preparing to skydive. He stands in the doorway of the plane, holding on to whatever will keep him safely in the plane. Heís rigid, rooted in place, unable to take that step out of the plane. He is paralyzed by his fear, and in that moment, all potential is disabled. All forward motion is stopped. No progress can be made. His fear has dis-abled him. In the very same way, fear has the same potential to dis-able us all in our ordinary, day-to-day lives. We are the authors, creators and inventors of our lives, yet when in fear, all potential is frozen. We can not move forward. We can not jump into life with enthusiasm. We can not experience the abundant, joy-full, loving life that is waiting for us. But in every moment of every day, we have the beautiful gift of choice. By simply being aware of how fear is inhibiting, we can choose to refuse to be frozen in it and dis-abled by it. Itís a choice- freedom or fear?
Affirmation:
I refuse to let fear disable me.