Saturday, February 09, 2013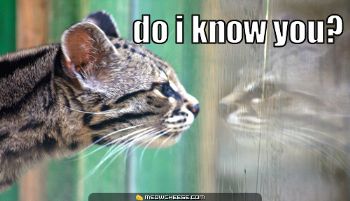 I know you!! You are that person that gives everything for others. You are the woman who is strong beyond your greatest fears. You are that little girl who endured all that the world had to give. Yea I know you !!! Your love, kindness and courage that has taken you so far and made you the wonderful person you are. I know you think that I forgot but how could I forget you? Without you I wouldn't be who I am today. I want you to know me ...
I am strong like you but I am learning how to let others in so the world is not such a lonely place. I am confident but I am not self imposing. I am made of courage like you. I have taken that courage and am trying so hard to accomplish a goal that some days seems so unlikely. I am determined to take the experiences and use them to make my life better. I am honest if not with anyone but you . I am trustworthy because I will keep your secrets and you can trust me to make your life a wonderful new adventure. I am focused, I really have no choice to be because I have worked to hard to go back now, you deserve to continue. I am that force in the pit of your stomach that makes you want vomit when you dont think you can do any more but some how manage to keep going past the pain. I am that tear when the world doesnt understand how hard this is. I am that lone drop of sweat at dawn when I push you to get up and get at it one more time. I am every emotion that you dare to feel but I am also the one that tells you can move past those emotions feel them and let them go. I am that tap on your shoulder that says hey drink that glass of water or the finger in your head that says eat the oatmeal not the fast food ... I am you and you are me ... Together with both our strengths and weaknesses we will conquer this life long battle and live to be the healthiest person we can be. I am you and you are me and together we can do anything but separate we are nothing ... I am you and you are me and I want you to know that above all else in this world I love you and will fight every day to give you the world on the silver platter that you so richly deserve ... the question that remains is Will you love me enough to except it ? I am you and you are me !!!