Saturday, February 09, 2013
This has been a great week getting back in the swing of things. Been here on SP every day logging and blogging. Eating has been spot on. Snowshoeing excursions have been upped in their intensity due to all the snow. It's hard work blazing trails in deep snow. I have also added Zumba every other day and yoga. Today we were suppose to see sunshine but it doesn't look like it and tomorrow we are expecting a foot of snow to fall!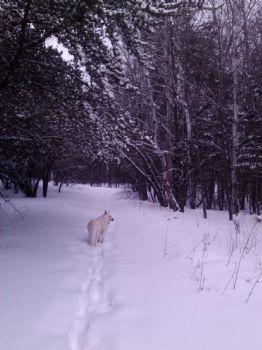 Tomorrow, I will weigh in. Hopefully, I will be back down to where I was. I feel like the bloat has left my body.
today:
•yogurt, barley cereal and fresh strawberries
•chocolate zucchini muffin
•quinoa, black beans, cilantro and shredded chicken
•protein shake
yoga and snowshoeing