Friday, February 08, 2013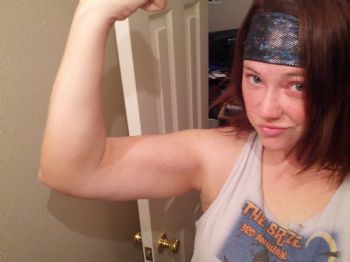 Haha, well, I'm not quite ready to sell tickets yet, but I'm on my way. I just finished a beast mode workout with Coach Nicole tonight. I did almost all the moves on advanced mode the whole time, and I was even able to do some side planks in intermediate position... not on one knee anymore!!
Hopefully I'm getting stronger and it's not just the Prednisone. :) But one day of steroids for ALLERGIES isn't going to really make me stronger... if it did anything, it help my brain let go of my self imposed limitations. I know I CAN do the side planks and I CAN do the push ups in a plank and I WILL from here on out!!

No side plank emoticons. That's because everyone knows they're awful. lol
Here's tonight's blog inspiration: