Friday, February 08, 2013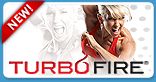 I'm just loving Turbo Fire! I am also drinking Shakeology as one meal a day and LOVE the chocolate creamy taste of the shake!
With TF- I've lost 4 inches so far and 4 pounds...in only 5 weeks...so I feel pretty good about that! On to the next series of weeks!
I'm a Coach on Beachbody...check out my link at:
beachbodycoach.com/ckkoester
I would love to be your coach and help you out!