Quote of the Day: "What I heard was my whole self saying and singing what it knew: I can." (Denise Levertov)
I love when you can have a birthday one day and still get gifts, even if they are from yourself and you know what they are, lol. I drove up to find the UPS guy there dropping off my Sephora box from my birthday spree I did the other day. I'm so happy to because I've been waiting for one of the products to use it before my dinner on Saturday and it's here.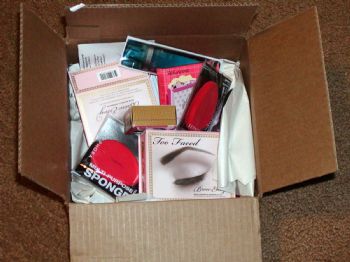 Here's the box with my goodies in it and nicely packed up. That package was so packed with paper nothing was moving or breaking in there.
This is what I ordered: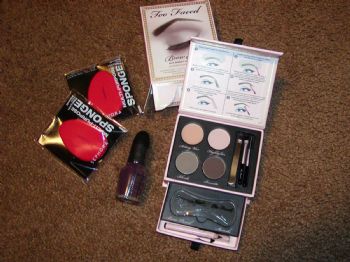 Sephora multi-purpose sponge: I have one of these already and love it. I use it to put my foundation or BB cream on. I get it damp and blend everything. I know there's a beauty blender that's $19, but I got two of these for $3 each on clearance, whoo-hoo!
Sephora by OPI nailpolish in It's Wine O'clock: You know I love my purple shades. I can't wait to put this one on.
Too Faced Brow Envy: I've wanted a good brow kit, but the one from Sigma is $65 and I'm not sure if I want to shell out that much. I decided to go with this one at $35. I has a setting wax, highlighter, and two different shades to fill in your brow a blonde and brunette one. It also has a pencil, tweezers, tools and stencils to shape your brow. I've been growing my brow and there are in need of shaping. I'm going to do a tutorial using it coming up.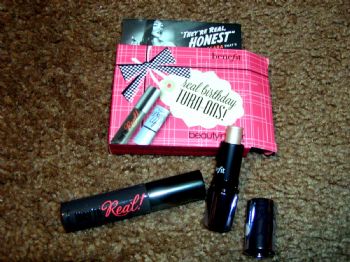 And for the reason I ordered my birthday gift from them. It's from Benefit and it's two products one of my favorite mascaras They're Real, super long lashes with this one and a highlighter called Watts Up
That was all I ordered, but you Sephora fans know that you also can get freebies. For my three free samples I always try to get the perfume ones and they had two Too Too Pretty by Betsey Johnson and Especially Escada. Then I picked from Lancome Visionaire advanced skin corrector.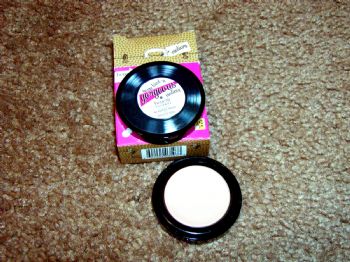 I also had a code and got from Benefit Some Kind a Gorgeous in medium. It's called a foundation faker that is creamy going on and will become like a matte powder.
That's my birthday haul form Sephora. I will be using some of the products in the coming weeks for blogs.