Day 4 OPERATION FIT
Thursday, February 07, 2013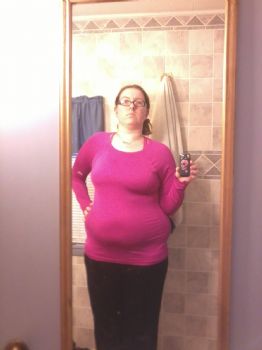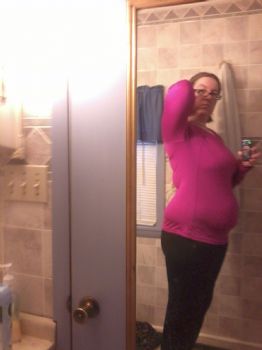 So it's day four... Still can't see any physical changes however, let me foccus more on something else. First off, it feels a little looser around the shoulders which is telling me that I am toning my arms up nicely. Pushups are a meraculous thing for toning shoulders and arms. So I'm happy with this. Also, even though I cant see any changes the shirt is feeling a little less tight around the hip area/lovehandles.
I didn't work out today but I helped mom move things in the garage and kept having to walk from garage to the house a few times which I basically ran that. Today I was just a bit under the weather with slight sinus pressure which just makes me want to crawl back into bed and fall asleep.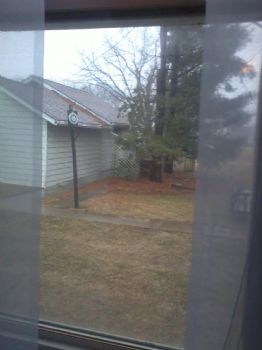 this is a picture of the garage from my livingroom window. It's not a long run but for someone whose out of shape it takes a lot out of you. So I had some activity today, hopefully will do more tomorrow.