"Here comes the bride....."
Thursday, February 07, 2013
I just received more motivation to get rid of this excessive weight I still seem to be carrying around. My sister gave me an early Valentine yesterday with this note....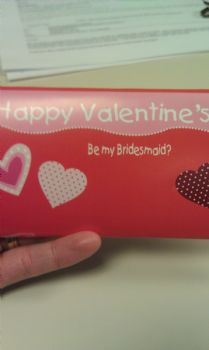 I am super excited to be a bridesmaid in her wedding. The last of my sisters to get hitched so it is going to be very special. So of course that is kicking my butt into high gear because, heck.... I want to look good in my dress.
So more accountability coming my way in keeping on track. I can do this!