Thursday, February 07, 2013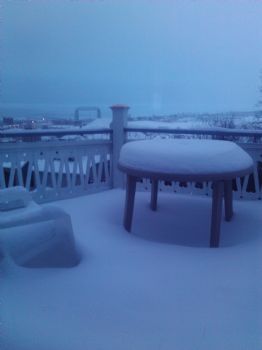 Snowy morning with more snow on the way. roaring fire and steelcut oats in my belly, i am ready to get out and go snowshoeing. i will do yoga first, get these muscles limber and warmed up.
snow storm coming sunday and monday. need to pick up a few more veggies so the refrigerator is stocked well. the past 2 days have been meatless. today, i think i will thaw out some shrimp.
today:
•coffee, steelcut oatmeal and fresh blueberries
•french onion grilled cheese sandwich on homemade pumpernickel
•lemon shrimp and pasta and baked zucchini sticks
yoga, snowshoeing and housecleaning