Thursday, February 07, 2013
I was digging through my closet today for something to wear and I couldn't find anything (end of the week laundry blues). Remember last week when I went through the bins in the basement? I dug out an outfit that I loved from the first time I lost weight, the one I am wearing in this picture (this pic is from 7 years ago):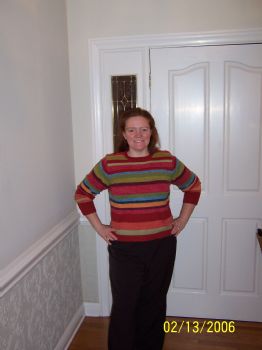 And it fit! Not quite as nicely as it did back then, but enough for me to feel comfortable wearing it to work. WooHoo!
I am on the fence about bikram tonight. My knees feel better so I may go. Have a great day SP!