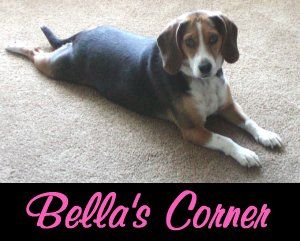 Quote of the Day: "Always be a first-rate version of yourself, instead of a second-rate version of somebody else." (Judy Garland)
Woof! Woof! It's me Bella and I'm here to do another blog. It's all about my Mommy today because it's her birthday.
HAPPY BIRTHDAY MOMMY!!! YOU'RE THE BEST!!!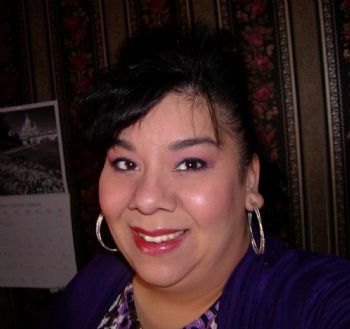 My Mommy got all dolled-up to go out and do whatever it is she does when she leaves me all by myself home alone. This is what she looked like when she finished doing all that stuff she does. She loves the color purple, her favorite. She's been wearing purple everyday this week.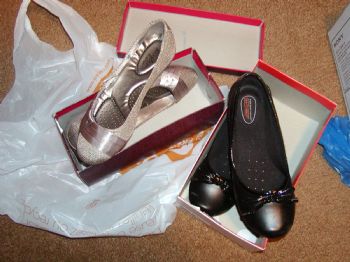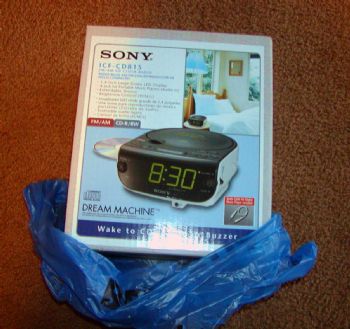 My Daddy got her some stuff that's coming in the mail, probably make-up. Mommy has lots of that stuff. He also gave her some money this morning and she got her some new things. Some new shoes and an alarm clock. They need a new one because the other one stopped working. I think this one plays cds too. I wondering if they have my favorite song on cd, "Who Let the Dogs Out".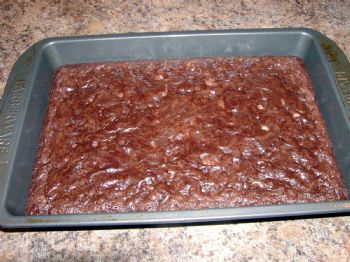 When Mommy came home she told me that she was making brownie because they are having a cake on Saturday. She said that she was cheating and going with a box instead of homemade because something about it being her birthday and she didn't want to bake from scratch. They look good, but she said I can't have any of them.
My Grandma and Grandpa came over and then everyone left me home alone again. I really miss Mommy when she's gone. I miss Daddy to, but Mommy so much more. I decided to just lay down in my bed and sleep until they come home.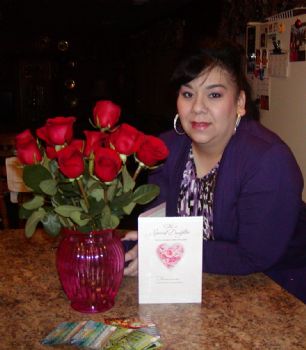 They came home and had those brownie things. My Grandpa gave my Mommy some roses. She was talking about how my Grandpa has given her flowers every year on her birthday since she was a little girl, they're pretty. He gave her some lottery tickets and she won some money on them. Maybe she'll buy me some cookies, I like cookies. My Grandma got her a gift card to Sephora, she loves that place.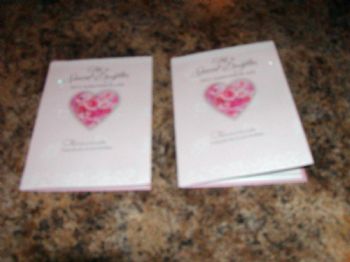 Look at the funny. My Grandma and Grandpa bought their cards at different times, but got her the same card. Silly Grandma and Grandpa, silly silly!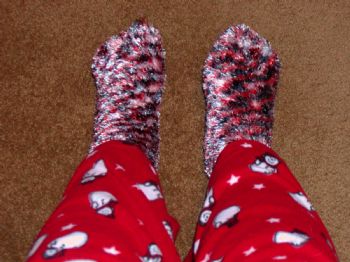 It looks like my Mommy is all ready for bed now. She said she is really tired. Here's her jammies with the snowman on them and fuzzy socks. Good thing she has the snowmen jammies on because it's snowing outside right now.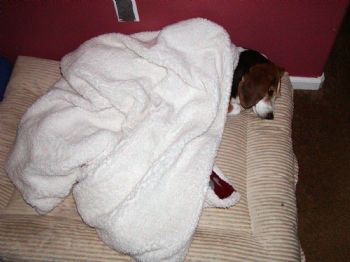 Awwww, I'm tired too it's really late for me. Night-night!