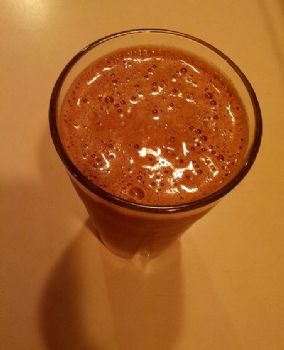 In Part Two of The New YOU Series, we learned how to boost your metabolism. In this third piece, we will discuss the benefits of a meal replacement shake.
If youíre like me, just the thought of not being able to eat food sends chills up your spine. Dramatic? I think not. However, I have long been a proponent of drinking my breakfast, so Iím here to tell you, it can be done with no problem.
The protein shakes and meal replacements that Iíve seen on the market today, however, leave a LOT to be desired. More often than not, they include a host of chemicals and names I canít spell or pronounce. This bothers me because I take great care with what I put in my body, and chemicals just isnít on my list of acceptables.
I am delighted to announce that I have found a wonderfully nutritious healthy meal substitute. This formula is designed to aid weight loss and lean muscle development!
*BEfull.*
Just as the name implies, this shake makes you feel full. You wonít feel like you want to gnaw your own arm off! You will feel great without feeling hungry.
BEfull is a highly nutritious protein shake that includes several different vitamins and minerals, enzymes, essential fatty acids and makes for an incredibly healthy drink. It is chock full of a lot more nutrition than you would get in a normal meal, so you are not sacrificing anything.
Itís a healthy meal substitute.
The protein is from high quality whey protein isolate and pea protein isolate. This may not mean anything to you, but for those of you who are lactose intolerant, youíre gonna have to pass, since whey is derived from dairy. If thatís the case for you, check out my personal protein shake recipe.
BEfull also includes fiber to keep you feeling full, and an enzyme blend that allows you to assimilate the ingredients faster and more efficiently. Whatever you assimilate can be used by the body, so this is an important piece.
This is a great way to get the nutrients your body needs to run in optimal condition, while controlling your calorie intake. Even if youíre not in active weight loss, BEfull is awesome for a quick meal when youíre on the go.
You wonít miss that meal, I promise!
Plus with all the extra nutrition you get in BEfull, youíre actually doing your body a favor. You just might never go back to meals again.
Purchase BEfull (choose from chocolate or vanilla) separately or as part of the BENew system for optimal weight loss.
Much Love,
Jen
P.S. If you purchase the BENew system, you can enter the 90-Day Challenge and win fabulous prizes like cruises and $1,000 shopping sprees.