Wednesday, February 06, 2013
So, having a look around.....and apart from my cat....I couldn't think of anything soft....that is until I got to work.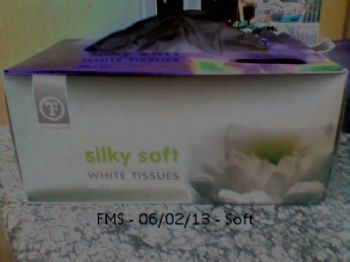 Now I am a totally softie. I tend to cry at the drop of a hat. I love animals, but I can't watch animal movies, because then the tears just well up.......and I am talking about movies like Lassie Come Home. I also tend to get overally emotional.

I also think that I am not hard on myself when it comes to a healthy lifestyle. I tend to give up to quickly.