Tuesday, February 05, 2013
Quote of the Day: "Learning to live in the present moment is part of the path of joy." (Sarah Ban Breathnach)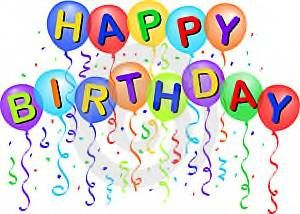 Well... you all know what tomorrow is my birthday, my 41st birthday. It's funny I don't feel like 41, but that's what I will be. My plan is to put a beauty blog with a get read with me type of blog for tomorrow. I will be out all day with a little girl time with two of my besties, which will involve some shopping around and lunch. I'm also going out to dinner with my parents and Dean. I usually spend the day at home watching favorite movies and doing my nails, but a day out with the girls is an awesome way to spend a birthday.
I just finished up washing my make-up brushes and wathcing Cabaret on TCM. I really love that movie, so much I have the DVD. That reminds me to put together the February list of 10 movies, you know it's going to be romance because of the month.
I'm super sleepy and need to do a few things before going to sleep because I have a big and full day tomorrow.