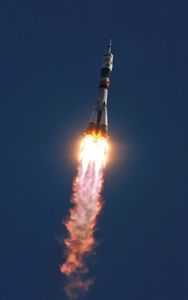 In Part One of our "New YOU Series," we took a look at the best cleanse for weight loss. Today we will discuss your metabolism.
Does your metabolism need a boost?
"Well, that depends on what a metabolism is!"
Metabolism is the fancy word for how much energy your body burns to keep you going. It's kind of like your body's internal maintenance system.
This burning mechanism is affected by your muscle and fat composition. The more muscle/less fat you have, the higher your metabolism is, and the easier you burn off foods you eat.
Conversely, the more fat/less muscle you have, the lower your metabolism is, and the harder it is to burn off your food…so you end up wearing more of it.
As you can see, if you are sporting some extra weight, you have what we call a sluggish metabolism. Your body is trying hard to burn energy, but it just isn't working very well. You may experience symptoms such as fatigue, hair loss, dry skin, poor digestion, acid reflux, constipation or bloating, feel cold all the time, or suffer from muscle cramps.
And you more than likely are experiencing weight gain.
A vital part of any weight loss program is getting that metabolism cranked up higher so you can not only lose weight effectively, but process your food properly and become more healthy overall.
*Introducing BElean.*
This metabolism booster is based on the science of thermogenics, and helps you unleash your weight loss and fitness potential by harnessing your body's own furnace. The cutting-edge ingredients in BElean boost your natural energy and metabolism throughout the day.
I will highlight just some of the ingredients to give you an idea of what they do and what marvelous benefits are in store for you!
*Green Coffee Bean Extract:* enables you to maintain a stable blood sugar level. After eating, blood sugar surges. These glucose spikes damage cells and are linked to every degenerative condition, such as kidney failure and heart disease. Green coffee bean extract inhibits activity of the enzyme that triggers glucose formation. This neutralization is essential to keeping your blood sugar controlled.
*Meratrim®:* stops fat storage and enhances fat breakdown, targeting belly fat. Meratrim® is a proprietary blend of a fruit and an herb: mangosteen and spiranthus (a member of the thistle family). These two together target visceral fat, which is the fat that surrounds organs. We call it belly fat. It's one thing to get rid of fat you can see, but another to get rid of visceral fat that surrounds organs. The Meratrim® blend targets this problem.
*African Mango:* tells your brain you are full. Fat cells in our body secrete a hormone called leptin, which tells your brain that you've had enough to eat and are satisfied. Studies show that people who are overweight have higher levels of leptin in their blood, which means their cells have become resistant to leptin. If you are eating and think suddenly, "OMG I'm sooo full!", then your body isn't sensitive to leptin.
In reality we don't need anywhere near the amount of food we eat, we've simply lost the signal that tells us to stop. People using BElean will find the amount of food they need will be cut way back. African Mango reconnects the signal and brings back this sensitivity telling your brain that you are full.
*White Kidney Bean Extract:* blocks the absorption of carbs. The body produces enzymes that break carbs down into sugars, which are then converted into body fat. This extract inhibits the production of that enzyme so the amount of carb-based calories absorbed and converted into body fat are reduced.
*Raspberry Ketones:* increase the body's fat burning ability and shrink fat cells. Raspberry ketones are anti-inflammatory and work primarily on visceral fat. They cause the fat in our fat cells to be broken down more efficiently so fat is burned at a faster rate. They increase the body's response to insulin, and are key to preventing obesity, weight gain, and Type I diabetes.
*Fucoxanthin (Seaweed Extract):* increases the rate at which abdominal fat is burned. It is cultivated from brown sea vegetables and promotes fat burning within fat cells. Scientists don't fully understand how it works, but it appears to target a protein that increases the rate of fat burning. It also stimulates the production of DHA, which reduces LDL cholesterol and improves triglycerides count.
These are just the highlights, but as you can see, BElean is a powerful metabolism booster that will work hard to banish that stubborn fat.
You can buy BElean separately or as part of the BENew system for optimal weight loss.
Much Love,
Jen
P.S. If you purchase the BENew system, you can enter the 90-Day Challenge and win fabulous prizes like cruises and $1,000 shopping sprees. :)