Tuesday, February 05, 2013
A lot has happened that pretty much threw me off my healthy lifestyle course. On top of it being that time of the month, my boss had to tell a co-worker that we are letting her go. Now I know she will find another job because she is pretty awesome but this change just made my job a dead end one. My next progression would have been that job, now I have no stepping stone. I'm extremely thankful that I have a job but that first and second day, I felt like I was never going to go anywhere. This started my downward spiral.
That night I went out and got fast food, not such a smart idea because I was not feeling well as it was. I really didn't want to go to work the next day anyways but there was no one to cover so I went in anyways. That morning, a co-worker of mine went to 7-11 on his break and never came back. On his way to the store he hit a patch of black ice, hit a car then a tree. He passed away about an hour after he got to the hospital. I didn't know him like some of the other employees, but every time I saw him he had a smile and a warm greeting. By Friday last week I was an emotional mess and seeing a large group of people coming together after a great loss, made me even more of a mess. The entire shop floor, plus office workers filed out of the building to walk down to the scene of the crash and create a roadside memorial. There had to be close to 70 people all walking down to the spot. Made me tear up. It was very moving.
The weekend came and I was really feeling like crap. I stopped working out on Wednesday, stopped eating healthy and pretty much just slouched on the couch watching Buffy. It's been a week, that time of the month has come and gone, the sadness of last week is still here but it's getting better. It's time to get back on track. Before everything went down, I was rocking it. I was running 3x a week, doing strength exercises 2-3x a week, doing some form of Yoga everyday and cleaning. I had lost 4lbs and was almost below a goal weight for me. It's like the universe saw how good I was doing and decided to mess with my life. Yeah I didn't handle it well and that's why I'm writing this blog.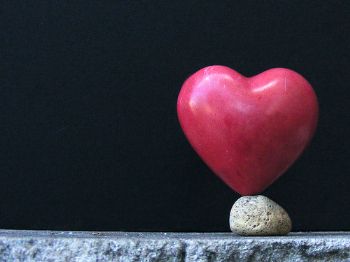 Finding Balance
How can I find a balance? The last week of the month is the hardest for me because when that special time hits, I want to eat like crap and do nothing. It's like all the hard work I've done adds to the intensity to over indulge in the foods that are not healthy and to skip the workouts. I know it's not burnout it's just mental road blocks I set myself. I'm not sure to combat this issue. Do you have something you use to help you get through the tough times? Do you pull yourself back a little and re-evaluate? Do you just push through it and tell yourself to stop being a baby and move on?
Read more @
amorefabulousme.blogspot
.com/