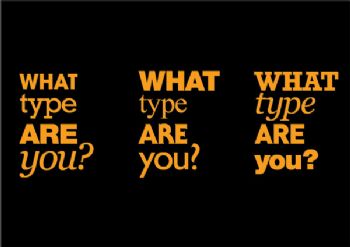 ďItís a popular and powerful belief, this belief that we should always already know how (to do anything, everything) and that not *already knowing* means we are a *type* of person who canít, who is incapable of ó perhaps even barred from ó this activity.Ē
I just read this sentence this morning in an article written by therapist Julia Query. It really struck me. It struck me because I know I have had that thought Ö held that belief Ö about various things in my life. That I *should* already know how to do something, and if I didn't then it meant I was the *type* of person who was incapable of participating in that activity.
At one point in my life I decided that I was not athletic Ö because I didnít know how to use a treadmill or elliptical machine without nearly passing out. Now I know that to be untrue. I am just as capable of being an athlete as anyone else at Y, whether or not I use the elliptical machine. Itís a matter of choosing to learn to do something new.
Much earlier in my life, I decided that I was shy Ö because I didnít know how to comfortably spend extended stretches of time in groups of people. Now I know that Iím actually an introvert and that my discomfort at spending time in groups has nothing at all to do with shyness. I have learned some techniques to help me actually enjoy being around a lot of people. I am not *incapable* of enjoying parties.
Right now, I continue to hold the belief that I am a walker, not a runner, because Ö well, because I donít know how to make the transition from walking to running. But, at least I now realize that it is something that I can learn how to do if I choose to. Being ďa walkerĒ isnít something etched in stone. I am not *incapable* of ever running.
So, what about you?
What ďtypeĒ of person do you believe yourself to be?
And is that belief based on the fact that you donít currently know how to do something?
And, finally, do you want to learn how to do it so you can change your mind?