Tuesday, February 05, 2013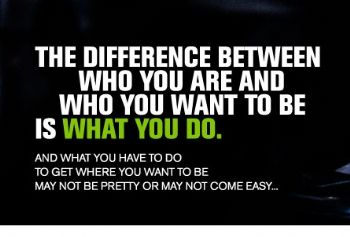 Some thoughts and observations...
157 days | 22.42 weeks | 5 months and 4 days ago, I started my SP journey.
I made a conscious decision to do things differently this time around. I forced myself to step out of my comfort zone, put aside my shyness, and not only sign up for SparkTeams but participate in them even if it's only saying welcome to new members.
I cannot adequately put into words how elated I felt when I was friended by my first SparkFriends because now I wasn't floating out there in SP land with only SPARKGUY and SP_STAFF on my page.
And as I found my way and grew more comfortable in my SparkSkin, I realized that blogging every day would help visually remind me of positive skills or mindfulness I was trying to master. And an unexpected bonus from sharing my positivity was that it attracted other positive Sparkers, and my Spark circle was widened further.
I also decided it was important to encourage other SparkMembers as they continued on their journey and even though I didn't know them, I could still support them. Sometimes a Sparker just needs a kind word or a reminder that they're not alone on SP. And even though I may not be traveling the same road the whole way, I can still keep company with them and offer a helping hand or encouragement if they need it.
So thank you to my SparkFriends and SparkTeams. I appreciate and am grateful for helping hands and encouragement.
Onward on our journeys!