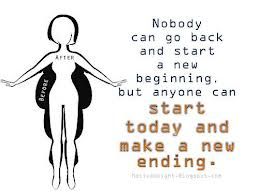 As I said in my last post 2013 will be my year!!! I know it is going to take sometime to reach my goal weight. I am going to set month mini goals for myself every month to keep it fun and interesting: I may not not reach my goals every month but I am sure going to give it my all.
February 2013 goals:
- Track everything I eat
- Wear fitbit everyday and sync daily progress at least once a week
- Eat with calorie range (Keep an eye on my sodium and cholesterol.. making sure I am not going over my daily recommendation)
- Work out no less than 3 days per week (doesn't matter the day... as long as I get it done)
- to drop at least 3 more pounds before the month is over!!!
* Right now I am 193.8

When I was finally brave enough to get on the scale after the holidays I was up to 198 which is a scary number for me to be at being 27 with borderline heart disease and high blood pressure. I want the next time I go to my doctor for him to give me a highfive and say keep up the great work because everytime I go I get yelled at

I want to loose weight for so many reasons anymore. Its hard to keep track of them all. I am trying to make my health number 1 its so important to me to be health and feel better about myself and not be ashamed anymore of who I am. I feel like I hide behind the fat and use it as an excuse for everything, lame isn't it?
Having a hard time staying focused on my weight loss journey in the past I have changed so many things and still changing as I go along. It's simple science if you think about it. Eat less and better... work out... and loose weight!!!! It's sounds so much easier than it really is. When you become accustom to doing things a certain way for so long your body and mind adjust. You literary have to train yourself like a dog and said NOOO! Don't eat that. Or let's go for a walk.. really makes me laugh when I think of it that way, its true though.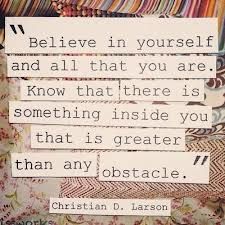 I truly believe in myself and cant wait to see what I can do when I put my mind to something to better myself. I haven't done that in so long.. their is just a time in someones life when they say enough is enough.
None of us are perfect and we all make mistakes. It is hard to tell yourself to not punish or get angry when you eat that extra cookie or extra helping at dinner. Tomorrow is a new day to start fresh and make up for anything that happened the day before. Didn't work out last night???? Booo!!! oh well do it tomorrow ... so what. We may not meet our weigh in's every week.. oh snap I gained a pound, so what!!! Then next week try harder...
YOU HAVE NO IDEA HOW LONG IT TOOK ME TO TAKE MY OWN ADVICE AND NOT STRESS EVERY SINGLE DAY ABOUT THOSE VERY THINGS!!!
Taking it day by day... week by week.. month by month.... and with the right steps put in I will reach my goal before I know it!
February.... ready or not IM HERE DO GET IT DONE!!!!