Monday, February 04, 2013
I have come a long way in areas of fitness and eating right. I have been participating in various rounds of BLC's and each and every round has taught me something new and i have discovered, learned and sometimes (mastered) many areas of fitness and right eating.
here are some of the things i have learned, or discovered that i can do it !
I have learnt to love my fitness. it is not a 20mins or 30 mins thing anymore it is my routine, and i love that it is part of my everyday activity. I feel incomplete if i dont take few fitness breaks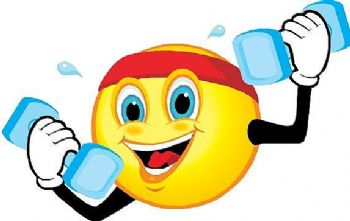 When I started the BLC i was purely a cardio person, all i knew was cardio, joining the BLC's and the various challenges helped me learn to train and tone my body. I really used to hate my Strength moves and used to initially do it just to earn the weekend challenge points but now, I love it, i love the fact that regular strength training helps me tone my body and makes me feel fit even though the scale dont show any lower numbers

I have learned to eat healthy food that are good for my body and mind and to resist temptations.
all the weekend challenges have helped me develop healthy habits like
drinking my water, sleep, me time and these definitely help in fighting stress and help in focusing about the essentials of life.
So A big thank you to BLC and my warrior team who have helped me learn so much about myself. its my teams constant support and motivation that keeps me going in this journey of weigtloss.