Another long hike!
Monday, February 04, 2013
Another long Hike! This one was about 2-3 hours but it was a nice light hike nothing where it was killing our legs. My dog didn't come this time and even though I missed him, I'm kinda glad he didn't come because I was able to rock climb. I went to superstition mountains today and I'm going to share my pictures. I learned from last week and just wore my Flat Vans instead of my actual hiking/grip shoes. Even though they are skater shoes and not made for hiking...I had no issues. I didn't slide,almost twist an ankle or have sore feet so my Vans Rock.

Not sure if you can really see..But in this picture you can see a trail leading to the Huge rocks. My mission was that first huge rock...I needed to get to it and hug it lol.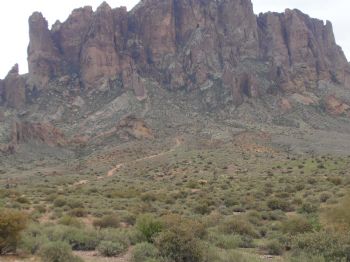 This is a picture of that huge rock we finally made it too. You see my husband standing on the smaller rock next to it on the right. That rock we actually Climbed up on off trail and Camped it for a long time. So peaceful! My husband and I are attracted to rocks,we always go off trail and climb them.
From that precious rock was this view straight a head,I sat there for a really long time just staring at the rocks.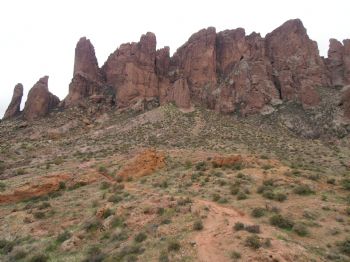 The mountains that keep going and going and going.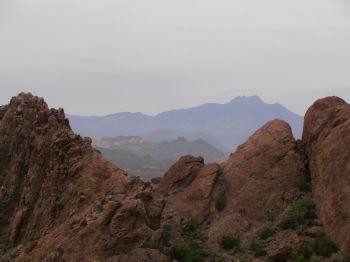 Last but not least..Pretty bird!
After today my friend swears my Husband and I are half Goat cause all we want to do is climb high on rocks. Even though I know it's dangerous and going off trail is not advised...something in me must do it. Only live once! Besides I have great strong Indian blood in me,I'm made for this stuff! I'm like Queen of Rocks and Trails out here lol j.k.